IRCE 2014… the ever changing landscape of e-commerce on full display!
Globalization Partners International once again exhibited at the Internet Retailer Conference & Exhibition in Chicago, Jun 10 – 13 at booth #564. This year's show – the largest e-commerce event of its kind – showcased the latest trends and technologies in e-commerce. The event provided exceptional learning and networking opportunities with over 100 conference sessions and more than 600 exhibitors which represent almost 90% of the e-commerce solution market. Attendees for the event were estimated to reach almost 10,000 this year!
GPI staff who attended included:
Peter Betts – Director, Global Accounts
Fotini Limes – Director, Global Accounts
This year marked the 10th year anniversary for IRCE and its motto Changing, Connecting, Creating could not have been more fitting. The Keynote speaker was John Donahoe, CEO and President of eBay Inc., the world's largest online marketplace, who provided great insight into the rapidly evolving global commerce landscape and what it means for consumers and retailers.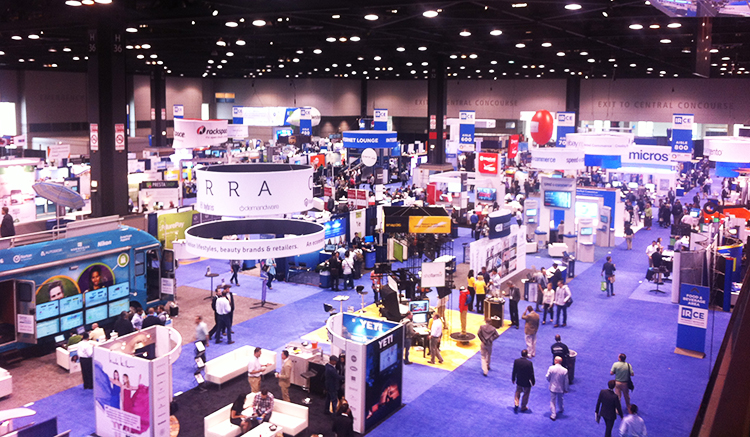 Some of the conference tracks to choose from where:  Strategies for Top Executives, Retail Chains, Global E-Retailing, and Small Retailers.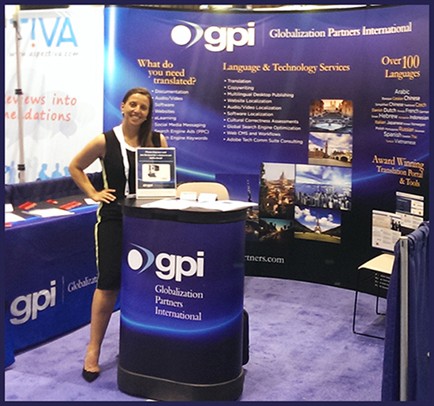 When e-commerce meets social meets mobile, global is not far behind so naturally for GPI a series of excellent sessions in the Global E-Retailing track were of particular interest. Among them:
"Connecting Digital and Physical Assets to Compete Online" Faisal Masud – EVP, Global E-Commerce, Staples
"Preserve Brand Value and Relevance Across Multiple Cultures" with Han Wen, VP, Digital, E-Commerce, Americas – Clarins Groupe, and Rob Garf – VP, Industry Strategy – Demandware, addressed various ways shoppers interact in emerging markets like Korea, China and Russia and how companies can overcome obstacles when fleshing out their global e-commerce strategy
"A World Class Campaign for the World Cup, Brazilian Style" presented by Juliano Tubino, CMO of NetShoes (just in time for the FIFA World Cup)
Speaking of FIFA, how fitting was it that in the World Cup opener Brazil played and beat Croatia 3:1 bringing the crowd in the halls, food court and break areas to their feet and help contribute to the contagiously celebratory atmosphere on the last day of the show. Nothing like packing up your booth to the sounds of the drums in a soccer stadium in Sao Paulo, BrazilJ!!
IRCE 2014 was a great opportunity for GPI to re-connect with old friends and customers and meet new ones. It is always a wonderful event for our staff and we appreciate the take-aways we can bring back to the office and share with our team.
For those of you who stopped by the GPI's booth thank you very much for your time and interest – it was great meeting each and every one of you and we hope you came away with some valuable information that you can apply and integrate into your global e-commerce strategy. For those who we missed, we hope to see you next year! In the meantime, please visit eCommerce Localization to learn more about our eCommerce Localization Services.
GPI's expanded eCommerce website translation teams and services include:
Country specific research and reports on market selection and entry
Website cultural correctness and customizations review and reports
Translation Services Connectors for CMS and eCommerce platforms
Translation and localization services for online/offline content
Global Search Engine Optimization (SEO)
Global Search Engine Advertising (SEA)
Country specific Social Media Localization