Skype Translator: Is It Speaking Your Language?
The Forrester Wave report always provides a great snapshot of the leading Web Content Management Systems (WCMS) for their strengths, weaknesses and who each system may be best suited to support. It is almost like the Consumer Reports for WCMS.
As with the Gartner Quadrant report for Web Content Management Systems, released this past fall, Globalization Partners International's (GPI) partners are well represented. You can download the report from the Sitecore website here: https://www.sitecore.net/Learn/Resources-Library/Analyst-Reports/Forrester-Wave
Wave Categories
The Forrester Wave WCMS report for Q1 2015 focuses on 10 leading systems, categorized into 3 "wave" classifications:
Leaders: Adobe and Sitecore
Strong Performers: HP, IBM, Oracle, Acquia, SDL, and OpenText
Contenders: EPiServer and Ektron
Report Results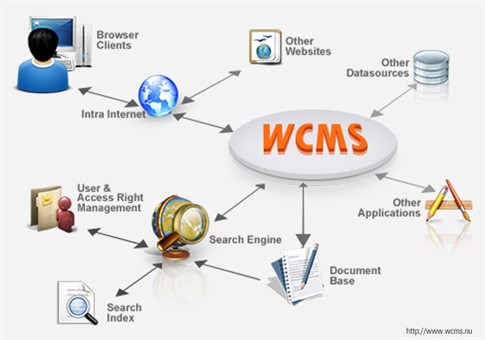 The "leaders" of this report, and GPI partners, Adobe and Sitecore, present top quality products that are feature-laden to support clients with tools for today's CMO and their digital marketing needs. Adobe's AEM WCMS is a solution choice for companies that want an all-in-one capable WCMS. Sitecore is also a best of breed WCMS, but is a choice for companies that want a lot of built in functionality with flexibility to choose other tools to work with the system as part of a company's overall marketing strategy.
The "strong performers" are a of a mix of dependable systems that are mostly legacy systems and may have undergone a remake (HP, IBM, Oracle) to get back into the game with Adobe and Sitecore, as large enterprise clients are seeking better marketing tools.  The report states that OpenText is a dependable WCMS that works well for clients using its other information management products. SDL does not provide a real solution for digital marketing tools, but is dependable as a globalization capable WCMS. Acquia is the outlier in this group. They are growing quickly as many enterprise clients are adopting Drupal as an acceptable platform for their needs. A key for their growth is lower cost than most other top systems.  However, the report mentions that they still need to increase their marketing tool capabilities.
All of the companies classified as "leaders" and "strong performers" in this report have a cloud offering and seem to be confident with their positions in the marketplace.
The companies that made the "contenders" status in the Wave report, EPiServer and Ektron, have recently merged under the EPiServer name. Like Adobe and Sitecore, Ektron and EPiServer are GPI partners. While EPiServer and Ektron's target is mid-market level companies, they also work with some larger companies and foresee the merger as a way to move into the discussion for the larger clients. To do that, they will need to integrate their .NET products and increase the digital marketing tools to the level a CMO of a large enterprise will expect and require. EPiServer has a strong ecommerce offering within its product, which is a key differentiator for them, and either compares as well or better than the other systems on this list. EPiServer will put a large focus on the cloud moving forward as is similar to all of the companies in this report.
There are many other Web Content Management Systems in the marketplace that are very good and have their own target market. This report only focused on these ten companies as they are the players viewed as driving the market. Overall a CMO has some wonderful choices in selecting a WCMS, which was more of a challenging endeavor not too many years ago.  It's only recently that the title of CMO has become common. This shows why these tools have developed as much as they have in such a short timeframe and how budget allotments have grown to support a company's digital presence.
Conclusion
Ten years ago website localization was not a common part of a company's marketing plan. Most CMS offerings had limited multi-language support. Today is a different story. Website localization can be found on Fortune 1000 sites and on websites for companies with under $1,000 in revenue as a startup. The WCMS companies listed on the Wave report all have solid multilingual support capabilities. Not only is website localization a need for today's B2C and B2B companies, it is an expectation of global customers who can easier relate to a company's core message if it is in their native language.
To aid in the localization workflow, GPI has developed connectors for multiple systems and an API for others to easily allow a client to export and then import localized content. The growth of website localization has driven the development of tools within the WCMS companies to support languages and for a company like GPI to simplify the process further.
The Forrester WCMS Wave report is very useful to see who is leading in the space today and what they can do for you to support your digital marketing needs. It also is a great companion source to the Gartner WCMS Quadrant report to compare findings.
GPI CMS Translation Services Connectors
Globalization Partners International (GPI) has a CMS Translation Services Connector for Adobe AEM, Ektron, EPiServer and Sitecore which we provide to our clients at no cost as part of our comprehensive website translation services. Recently, GPI launched a microsite to help educate potential clients about website translation and Translation Services Connectors. You can visit it at: https://www.translationplugin.com/
Congratulations to Adobe, Ektron, EPiServer and Sitecore! It will be exciting to see what new capabilities these companies bring to the marketplace in 2015!
You may also find some of the following articles and links useful:
As a team member of Globalization Partners International (GPI), a translation company that leverages global communication and collaboration tools daily, I became an early adopter and fan of Skype more than 10 years ago.  Now it is an important communication tool for all employees of GPI.
For people unfamiliar with Skype, I guess those people still do exist, Skype was the brainchild of two Scandinavian entrepreneurs, Janus Friis and Niklas Zennström.  These men, with the help of a team of Estonian programmers, first released Skype in August 2003 as telecommunication application software that provided the ability to chat, followed by video chat and voice calls, including conference calls and screen sharing.  Over 10 years later Skype remains mostly free, but subscribers must purchase Skype credit in order to make calls to land lines and mobile phones; a model called "freemium."
In 2005, Skype Technologies SA was acquired by eBay for $2.5 billion in cash and stocks, and in 2011, Microsoft Corporation acquired Skype Communications for $8.5 billion and the company became a new Microsoft division.
Microsoft Technology Enables Skype Translate
Microsoft's research and development team began working on language translation software in 2009, when they took over the funding of Geoff Hinton's work, which included developing a machine learning model that mimicked the human brain, to gain a better understanding of English speech [www.companiesandmarkets.com]. Microsoft used some of that technology to power their own Bing Translate, but the collaboration with Skype has created an ambitious endeavor to overcome language barriers by enabling the internet-calling software to communicate in any language.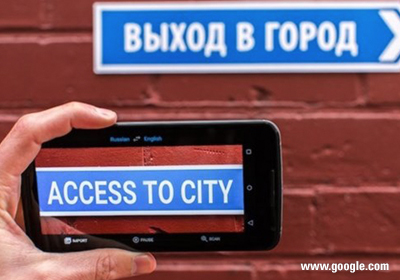 Business and ecommerce globalization have only increased demand for language translation software and by 2020, the market for global translation software is expected to reach over $71 billion.  Skype Translate is aiming to be a major player in that space and may very well revolutionize internet calling as we know it.
How Does It Work?
Skype Translator is meant to give you the ability to communicate in a language you don't speak or understand. You simply set up a Skype video or call and begin speaking. Skype Translator is currently available in English and Spanish but more languages will follow soon.
According to Skype's website, when using Skype Translator:
Your conversation is translated into another language in near real-time.
What someone else says is translated back in your language.
An on-screen transcript of your call is displayed.
You can send instant messages across 40+ languages.
Preview Users
Individuals have the opportunity to preview Skype Translator, demo and help fine-tune it by registering at https://www.skype.com/en/translator-preview/.
An email address and information regarding the device you are making Skype calls from, and of course, what languages you are interested in, are all required.  For example, I am on Windows 7, have an Android phone and I am a native German speaker so I selected those three as my options.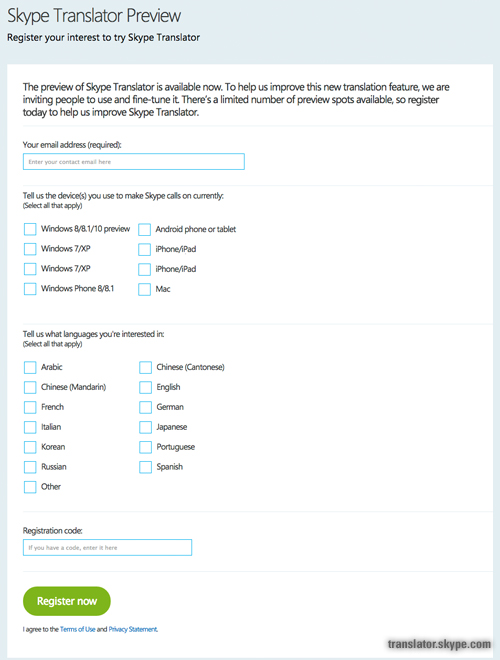 Skype states that it will initially support a few languages (I assume the ones listed on the first page) and will only be available on devices running Windows 8.1 and 10. There is limited availability for preview testers so you may or may not get selected.
I received a confirmation email which stated that the preview is scheduled to begin the end of 2015 and an invitation will depend on when you sign up, your language and device used. I will keep readers posted should I be one of the lucky few to get picked.
In the meantime, I hope you will enjoy the following English-German Skype Translator demo as much as I did. It was presented last July at the Worldwide Partner Conference 2014 and Microsoft posted this YouTube video.
https://www.youtube.com/watch?v=cJIILew6l28
Skype and Localization
Skype currently supports the following locales and languages: Arabic, Bulgarian, Catalan, Chinese (Traditional and Simplified), Croatian, Czech, Danish, Dutch, Estonian, Finnish, French, German, Greek, Hebrew, Hungarian, Indonesian, Italian, Japanese, Korean, Latvian, Lithuanian, Nepali, Norwegian, Polish, Portuguese (Brazilian and European), Romanian, Russian, Serbian, Slovak, Slovenian, Spanish, Swedish, Thai, Turkish, Ukrainian and Vietnamese.
Windows has, at least, an additional 31 full or partial localizations available for some of the following languages: Afrikaans, Albanian, Armenian, Basque, Belarusian, Bosnian, Breton, Chuvash, Cornish, Georgian, Irish, Khmer, Macedonian, Mirandese, Persian, Scottish Gaelic, Tamil, and Welsh.
It should be noted, however, that some countries restrict the use of Skype, partially, or completely.  For example, China monitors text messages within China, as well as exchanges with the outside world, and India no longer allows calls to mobile or landlines via Skype.  So, it will be very interesting to see how countries, like China and India, will adopt this new revolutionary technology, or perhaps not at all.
What Does The Future Hold?
As Gurdeep Pall wrote on Skype's Big Blog:
"This is just the beginning of a journey that will transform the way we communicate with people around the world. Our long-term goal for speech translation is to translate as many languages as possible on as many platforms as possible and deliver the best Skype Translator experience on each individual platform for our more than 300 million connected users."
This line up of language capabilities, plus the support of Microsoft, has created opportunities and possibilities that appear to be limitless.  I am very curious to see what the future holds for real-time multilingual internet-calling software, which may one day allow us to simultaneously communicate in dozens of different languages and instantaneously comprehend one another.
Further Information on Social Media
As a diligent language translation services agency, GPI always attempts to keep its customers and followers up to date with useful information on social media, among other topics.  You can find additional information in one of our previous blogs, "Top Tips for Successful Multilingual SEO."
To appreciate just how far we've come in social media and social networking, you may also enjoy reviewing some of our other blogs:
Additional Resources on SEO and SEM:
GPI's SEO and localization teams will conduct your multilingual keyword analysis, ranging from terminology accuracy equivalents to keyword density factor evaluation and competition analysis.  GPI also offers Global Search Engine Marketing Services and many other translation and localization services.
For more information on issues specific to search engine marketing, you may wish to review our previous blog on A Multilingual Search Engine Marketing (SEM) Primer.
For information about country-specific localization and SEO practices, please see