Sitecore CMS and Multi-language Sites – Part 2

Sitecore is a customer experience management company that offers leading Web Content Management System (WCMS) and multi-channel marketing automation software solutions.
Sitecore is highly scalable, yet very easy to use. It allows website managers and authors to better engage with their customers online across multiple channels and to derive customer intelligence.
The company was founded in 2001 and has offices in Australia, Denmark, Sweden, Canada, Germany, Japan, the Netherlands, New Zealand, the United Kingdom, Ukraine, and the United States.
Sitecore has been positioned by Forrester Research, Inc. as a leader in its independent report, "The Forrester Wave: Web Content Management Systems, Q1 2015."
The most recent release is version 8.0 Update 2 and it was released in February 2015. Currently, Sitecore has 3,000+ customers worldwide and is powering well over 32,000 websites.
In this blog entry, we continue our three part series on using Sitecore with Multi-language websites and address the topic of configuring additional languages.  You can read part one of this series at Sitecore CMS and Multi-language Websites – Part 1.
Adding New Languages
When configuring your Sitecore system to support multiple languages, you must select the active languages you intend to use. By default, English will already be configured and ready for use.
Once you are logged into the Sitecore Desktop, you can follow these steps:
Click on the Sitecore menu
Click on Control Panel
In the popup window, click Globalization
Click Add a New Language
Click Next to begin the process
This brings up the Add a New Language wizard as seen below.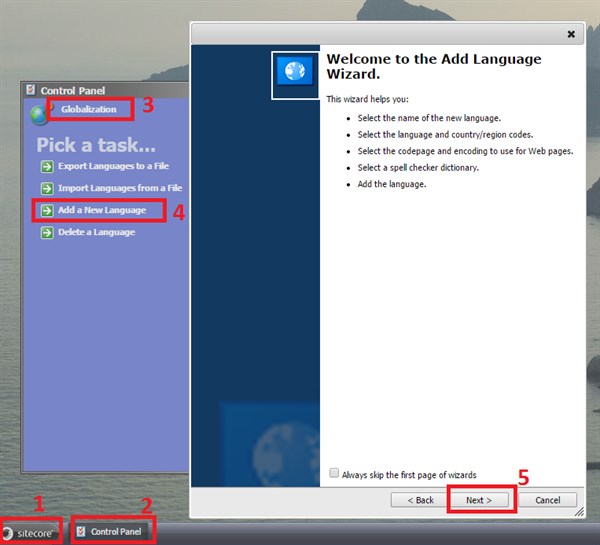 Adding a Pre-defined Language
On the language codes screen, you can select from a pre-defined list of languages. You will notice that some language names are duplicated for locale, for example:
Spanish (Bolivia)
Spanish (Chile)
Spanish (Colombia)
Spanish (Spain, International Sort)
Languages may have one or more locale which can be selected depending on your requirements. In other words, locale specific versions for date, time and currency formats.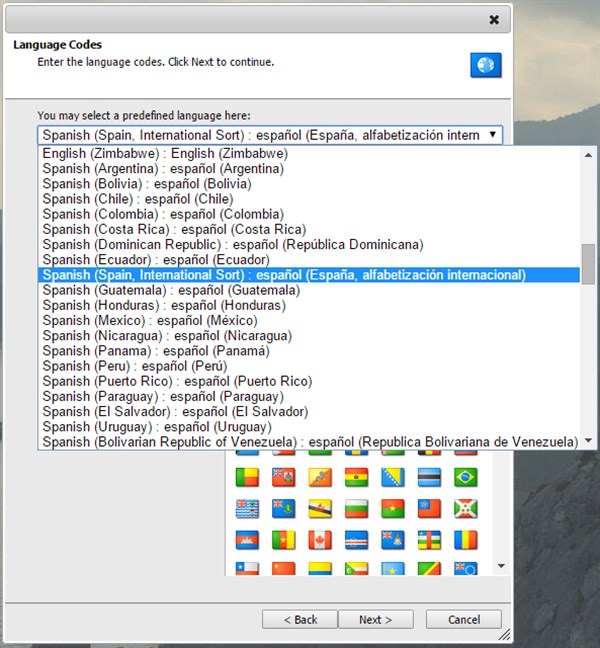 Once you have selected your language, the Language, Country/Region Code and Icons are pre-populated for you.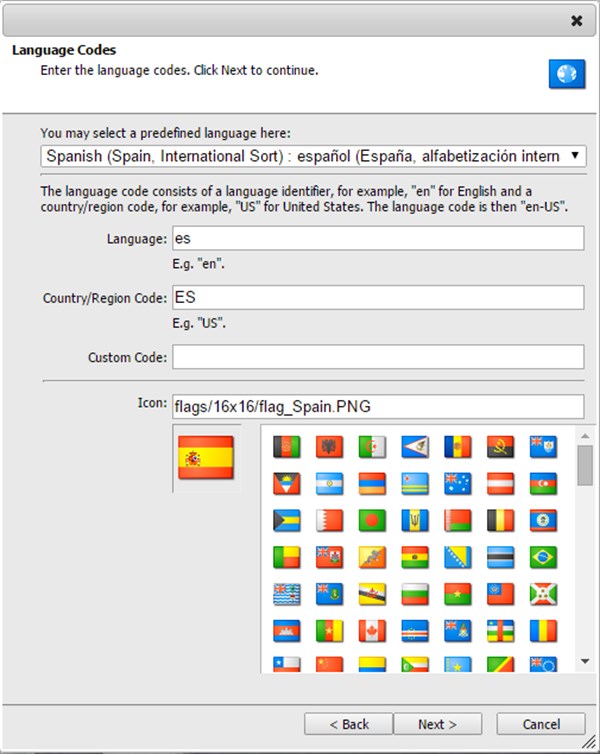 In part three of this series, I will cover how to add custom languages.
Benefits of Using Sitecore for Your Multi-language Sites
When it comes to deploying and managing multilingual websites, Sitecore allows website editors to work and create content in their native language. It allows for easy integration with translation services and still ensures a consistent global message and experience.
GPI Resources on Multilingual CMS and Connectors
Globalization Partners International (GPI) offers custom CMS translation services connectors to a variety of web content management systems and client relationship management systems in order to streamline localization workflows and access translation project information across your enterprise. For more information, see Multilingual CMS Translation Connectors.
You may find some of the following articles and links useful: