Traveling in Style: Redefined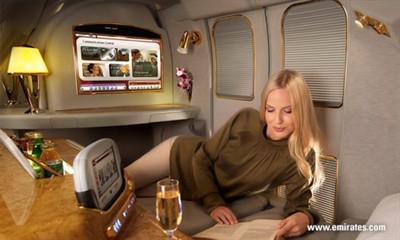 In 2007 and 2008, Airbus delivered their A380 to Singapore Airlines and Emirates, launching an entirely new era of travel.  Luxury, privacy and extravagance became the aim, and the expectations for those ideals continue to increase today.
As a passenger, you have access to private onboard suites and spas with top of the line amenities, all while sipping your favorite cocktail and savoring the finest selection of canapés. These indulgences are not reserved to private jets anymore, they can be accessible to all business and first class travelers of an A380.
Below I have highlighted a few of the leaders in luxury airline travel and what you can expect when flying with these brands.
Note: Image Credit
British Airways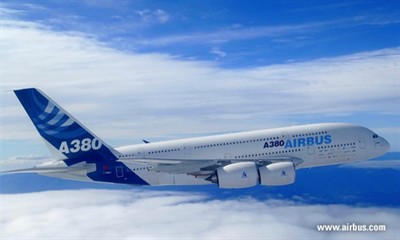 British Airways promises that their first class is a small haven in the sky.  They offer an opulent 2 meter (6 ½ feet), 100% flat bed for a comfortable sleep.  To add to the relaxing experience, they include duvet covers, cotton slippers and your own pajamas.
For your dining pleasure, you can expect a la carte menus prepared by the British Airways Culinary Council.  British Airways' choice of champagne for passengers is Laurent-Perrier Grand Siècle.  Fine chocolates are also offered.
They currently offer A380 flights between London Heathrow, Hong Kong, Johannesburg, Los Angeles, San Francisco, Singapore and Washington, D.C.  An additional flight to Miami will be added in October 2015
Flightfox lists the cheapest first class one way ticket as $8,052 from Beijing to London.
Note: Image Credit
Etihad Airways
In January, Etihad dazzled the world by creating an entire new class above First Class: The Residence. This new experience is being branded as "flying reimagined."
You can view a promotional video for Etihad's The Residence here.
This is the only three room suite in the sky: a living room, ensuite bathroom and bedroom. The living room features a Paltrona Frau leather double-seat sofa, two dining tables, chilled drink cabinets and a 32-inch flat screen TV.
The suite was designed for up to two guests with sophistication and privacy in mind. With the addition of VIP travel concierge services, Etihad butlers and inflight chefs this is the ultimate in luxury travel.
The Residence flights to travel from London to Abu Dhabi start at $25,000.
Singapore Airlines Suites
Flightfox named Singapore Airlines Suites number one in first class cabins.
Singapore Airlines Suites pride themselves on offering an unparalleled level of privacy to their travelers.  Each individual cabin has sliding doors and window blinds, allowing passengers to have as much privacy as they desire.
Travelers also have access to Singapore Airline's Book the Cook service.  This option allows you to pre-order gourmet main courses from a list of over 60 dishes created specifically for Singapore Airlines. You can use this service online when booking your ticket or by calling the airline's reservation office at least 24 hours before your flight.
The cheapest one way ticket is $3,324 from Singapore to Mumbai.
Transatlantic Supersonic Flights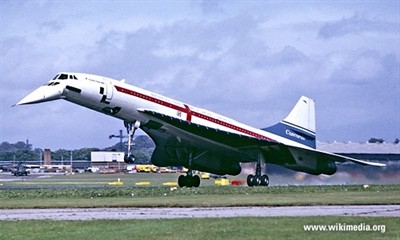 Travelers who miss the Concorde will soon have another opportunity to experience a transatlantic supersonic flight.
Spike Aerospace, a Boston-based engineering firm, is developing plans for Spike S-512.  This 12-18 seat supersonic jet is being designed for commercial use and the goal is to be capable of flying from New York to London in less than four hours.  That is about half the time it takes current commercial flights.
According to Spike Aerospace, "Supersonic flight will enable businesses to manage global operations more efficiently and consider more investment opportunities. They will be closer to their customers, more often. It will let passengers enjoy life more by spending less time in the air." Design and development is still in the early stages, but developers are hoping the aircraft will be ready for flights by 2018.
Note: Image Credit
Conclusion
Airline brands are working hard to redefine what it means to travel in luxury.  The standards you can come to expect in top first class flights, such as Etihad's The Residence and Singapore Airlines Suites, are going above and beyond by offering private suites, world class dining, fine wine and champagne, and even deluxe bedding and furniture.
Luxury travel in the skies is becoming more and more opulent. But that extravagance comes at a high premium.  If you have the resources to travel in these lavish environments, traveling will become an entirely new experience that pales all other travel by comparison.
Additional Information on the Hospitality Industry
You may gain further insights into hospitality and travel related topics by reviewing previous blogs written by Globalization Partners International (GPI):