Alibaba, China's biggest online commerce company, is beginning to make moves in Russia.  According to a recent article in the American financial news and services website, TheStreet, Inc., Alibaba is looking to continue its growth by increasing its presence in the Russian eCommerce market.
Alibaba has solid market control in China's eCommerce industry, but it's looking to flex its muscles in the global playing field by creating a stronger presence in Russia. Russia's emerging $14.5 billion eCommerce market has a few local players, like Ulmart and Ozan, but Alibaba has the opportunity to dominate the market if it gets in early before other players begin to emerge.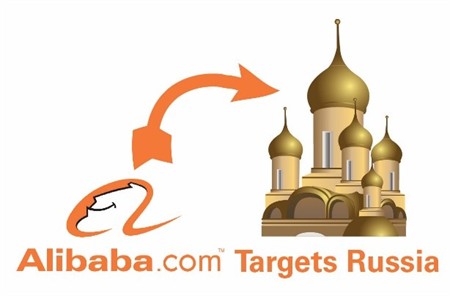 Alibaba first launched a global marketplace, AliExpress, in 2010 and has since introduced a Russian-language site aimed at Russian customers.  Over the past three years, Alibaba has partnered with payment solutions and delivery services companies to improve logistics in Russia. In May, Alibaba registered the URL www.alibaba.com.ru.
To read the full article, see Alibaba Is Making Moves in Russia.
Russia presents an interesting opportunity for eCommerce companies looking to expand their global reach.  Russia's eCommerce market lacks any dominant players, so if eCommerce companies can understand the local market and consumers, localize and translate their content and websites, and navigate the political environment they can compete for market control in the region, like Alibaba is looking to do.
As you begin to focus your sights on the Russian market and develop a strategy for Russian localization, be aware that the new Russian Localization Law will go into effect in September 2015.  This will affect any company with mobile applications or websites that collect personal information from Russian citizens. The new rule states that companies that acquire personal data from Russian citizens will be required to first process and store such personal information on servers in Russia.  To read more information on this new law, please see: Russia's Strict Data Collection Law, Effective in September.
Further Resources on Russian Translation and Localization Services
If you are planning to do business in Russia, it is important to understand the needs of your target customers. You will always need to understand the consumer behavior, the language and the key insights about the market.
Globalization Partners International (GPI) has created an extensive overview of globalizing websites for Russian consumers in a white paper, 
Website Globalization and E-Business Russia, which is available via a free download in PDF format.
Additionally, please review our resources and blogs that are particularly relevant: