Episerver (Optimizely) Ascend 2015
The Episerver (Optimizely) Ascend conference in Las Vegas at The Cosmopolitan was a great coming out party for the new face of Episerver (Optimizely). The Ektron and Episerver (Optimizely) merger appears to have jelled quite well and the teams are working as one.
Effective Merger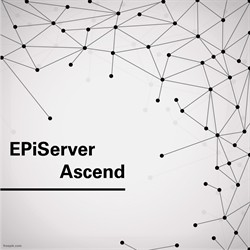 They stated last spring the new Episerver (Optimizely) CMS versions going forward would combine the best of both systems and it looks like they have done just that for the latest release.
It is a great accomplishment to do all of this in the first year with so much potential for straying off the path with management and personnel changes, setting the new course, meshing development teams, training sales teams, etc.
This conference allowed their customers to see how committed the team is to not disrupting the product they have in place, be it Ektron or the Episerver (Optimizely) CMS, and providing clients confidence that they can stay with the platform going forward without any major adjustment. Job well done!
It was great to see the interactive agency partner community that was in place for Episerver (Optimizely) in full support and the former Ektron partners getting behind the new company. The agency partner community is really the heartbeat of a CMS company as they are on the front lines to introduce and/or recommend systems to end clients. Episerver (Optimizely)appears to value this relationship and has a solid program in place to foster it.
Ascend
The conference provided customer case studies from large and mid-size companies, had many more labs than a typical CMS conference, provided information on the digital marketing features planned, emphasized content, and addressed the buyer's journey more so than other similar conferences.
Many of the customers I met are using Ektron and were attending the conference to learn more about Episerver (Optimizely) and how it can support their needs and understand how easy it will be to migrate to Episerver (Optimizely) from Ektron.
As a sponsor to the conference, GPI exhibited. It was great to provide in-booth demos of our Episerver (Optimizely) Translation Services Connector. Usually we provide a connector demo online via WebEx or a client may view our on demand video of the demo. Doing an in person demo allows for a direct impression. I think many people were surprised that our connector not only supports the Episerver (Optimizely) CMS, but also the eCommerce aspect of the system.
The Episerver (Optimizely) Ascend conference was a wonderful conference to show customers and partners, alike, that the Episerver (Optimizely) CMS is alive and ready to take the next step in the echelon of CMS products.
Further GPI Resources on Episerver (Optimizely) Website Translation and Development
You may find the following references about website localization, globalization, development and Episerver (Optimizely) Localization useful:
Further Information on Localization Resources