Translation and Localization for Africa: Nigeria
While Africa as a whole has seen much change in the past couple of decades, no country has seen more than the west coast country of Nigeria. Democracy has survived multiple elections with transfers of power that have gotten smoother with each new election.
Oil has been Nigeria's economic bell cow for 40+ years, but in recent years when oil prices were increasing and with new oil discoveries, Nigeria's economy was ready to take off. But with new money comes unwanted issues like corruption and misuse of the new wealth.
The country's economy is still seeing about a 7% per annum growth rate which is terrific, but has much more potential. Perhaps as we have seen the political climate stabilize the other issues can begin to be addressed to focus on reducing the extreme rate of poverty in the country and make investments into the overall infrastructure of the country.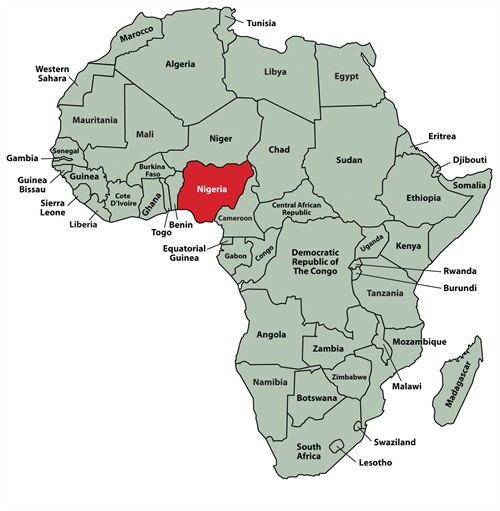 Nigerian Demographics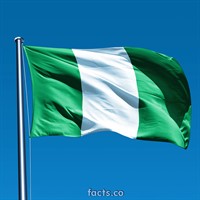 Population of 173.6 Million (World Bank 2013) up from 120M in 2000.
Lagos is the largest city in Nigeria and 3rd largest in Africa with a population of about 8M people.
Most of the population is rural and not living within the larger cities.
While Nigeria's economy is impacted from petroleum prices, they have some diversification that often goes overlooked. 14% of their economy is derived from other resources that are mined, as well telecommunications, banking and manufacturing industries.
Unemployment is currently about 9.8%.
Nigerian Languages
English is the official language.
Indigenous languages are more popular outside the larger cities. Yoruba and Igbo are two indigenous languages spoken within the country.
Nigerian Pidgin English, a form of English, is used across the country as a bridge between English and quasi-English speakers.
Literacy is about 61% (based on people over the age of 15 who can read and write).
Hausa, an Afro-Asiatic language that isn't well known outside of Africa, is spoken by 50M people including 20M in Nigeria. It is considered to be the most popular language used in trading within Western and Central Africa.
Nigerian Culture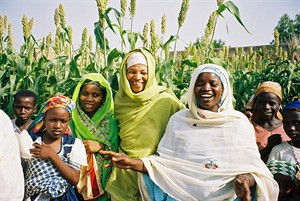 Nigerians strongly believe in and practice hospitality for guests.
Soccer is the most popular sport in the country, which costs little to play. For those who can afford it, polo, cricket, and swimming as also popular.
An instrument native to Nigeria are Gongon drums which have an hour-glass shape with tension cords that can be used to sound like human speech.
Wooden masks, called masquerades, are a popular traditional cultural expression in many rural areas of the country.
The flag of Nigeria has three vertical sections: green, white, green. The middle white section represents unity and peace. The two green sections on either side represents their agriculture, which is a very important part of their economy.
Image Credit: The Abuja Times
Nigerian Consumers
The official currency is Nigerian Naira which currently trades at .005 of one US dollar.
Roughly 40% of the people in Nigeria use the internet, which means there is much room to grow in the coming years.
Jumia and Konga are the largest online retailers in Nigeria.
ePayment applications and services are quite popular in Nigeria for stores and restaurants and gaining traction online.
As per a recent Nielsen report, 37% of monthly household spending is for food, personal care and household products.
Nigeria's Future
McKinsey Global Institute (MGI) estimates that between now and 2030, Nigeria's economy could expand at a rate of 6% annually.
Based on MGI's forecasts Nigeria's Gross National Product (GDP) may exceed $1.6 trillion placing it as a top 20 global economy. This is quite impressive as their current GNP is about $520b.
Should the MGI forecast play out as planned they further expect 30M people to rise out of poverty.
Jumia CEO, Nicolas Martin, has stated that "e-commerce will be the next driver of Nigeria's economic growth, with e-commerce expected to soon contribute about 20% of GDP, in terms of growth".
By 2030 the population of Nigeria is projected to be 258M. While many countries have decreasing population rates, Nigeria is a market that is and will be expanding. In 2030 the average age will be 19.8 years of age based on current projections and in the meantime will have one of the world's youngest populations.
Summary
The countries within Africa are developing strong economies. Nigeria is the largest in terms of population and as of 2014 has the largest economy on the continent. If you are considering entering the African marketplace with your business Nigeria should be among the leading locations to include in your plans.
Translation and Localization Resources
You may gain further insight into global e-business, global SEO and website translation and country specific cultural facts and related topics by reviewing some previous blogs written by GPI:
Please feel free to contact GPI at info@globalizationpartners.com with any questions about our translation services.  Also let us know if you have any interesting blog topics you would like us to cover in future blogs. You may also request a complimentary Translation Quote for your projects as well.
Sources:
https://www.cia.gov/library/publications/the-world-factbook/geos/ni.html
https://www.weforum.org/agenda/2014/07/nigeria-boko-haram-economic-prospects
https://www.tradingeconomics.com/nigeria/unemployment-rate
https://www.indexmundi.com/nigeria/literacy.html