Translation and Localization for Africa: Republic of Djibouti
The Republic of Djibouti is a small African country that lies on the Bab el-Mandeb Strait. It has benefited from relative political stability, and its strategic location in Africa and proximity to the Middle East have made it a prime spot for foreign military bases and foreign support.
This tiny nation at the Horn of Africa serves as a gateway to the Suez Canal, a shipping route that is one of the world's most traversed. France, a former colonial power, has a substantial military presence in Djibouti and it is also home to America's largest military base in Africa. Since its independence in 1977, the country was led by Hassan Gouled before Ismail Omar Guelleh took over power in 1999.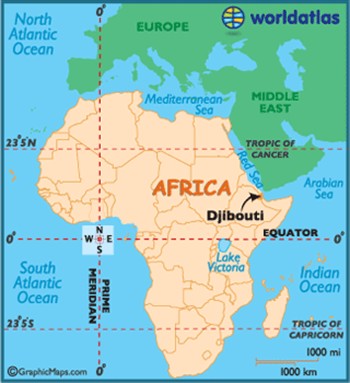 Djiboutian Demographics
Population of 810,179 as of July 2014, with a population growth rate of 2.23%.
Over 54% of the population is 24 years or younger.
Djibouti City, the capital, is also the only major city with more than half of the country's entire population (496,000).
Over 77% of its population is considered urban.
While Djibouti's economy is impacted from petroleum prices, they have some diversification that often goes overlooked. 14% of their economy is derived from other resources that are mined, expanding telecommunications, banking and manufacturing industries.
Of the various ethnic groups in Djibouti over 60% are Somali and 35% are Afar.
The predominant religion is Muslim (94%) with Christians accounting for the remaining 6%.
Djiboutian Languages
French and Arabic are the official languages.
Other languages spoken are Somali and Afar.
Literacy is almost 68%.
Djiboutian Culture
Djiboutian people are a multi-ethnic and multilingual people that blend old and new cultural aspects and influences.
The culture is very hospitable, giving and nurturing. Generosity and kindness are highly valued and they are known as a peace-loving people.
The music is as diverse as its people and the most commonly used instruments are the drum, tambura and oud.
The traditional dress for men is macawiis, sarong-style skirts wrapped around their waist, and women typically wear long dresses and veils.
Food is a mixture of French, Yemeni, Afar and Somali and reflect some Asian and Indian influences as well.
Djiboutian Consumers
There is very limited internet penetration in Djibouti and most people accessing the internet are doing so at cyber cafes.
About 28% of the population had a cell phone subscription in 2013 as opposed to 19% in 2010 but still way behind compared to more developed African nations.
Unlike some of its more consumer-oriented African neighbors, Djibouti has an unemployment rate of over 50% in the capital city and does not have much in terms of a local consumer base.
A major portion of consumer spending comes directly from the foreign military presence.
Real estate deals, purchases and investments are made by Chinese, Somali and Americans.
Dependency on diesel for electricity and imported food, along with high unemployment makes it difficult for Djiboutian to set aside much disposable income for anything other than the necessities.
Lack of competition in markets such as telecom  lead to very high telecom prices further creating financial hardships.
Djibouti's Future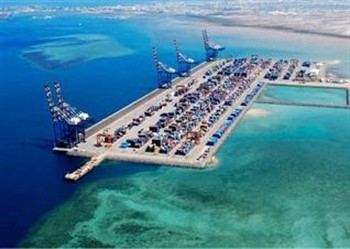 Tourism: the country is internationally known for its pristine scuba-diving locations in the north of the country, however security concerns have hindered any significant growth in that sector.
Salt: Lac Assal (Lake Assal) is the saltiest lake in the world and although initial production was limited to serve the Ethiopian market, recent joint ventures indicate increased production for a more global consumer base.
Based on MGI's forecasts Djibouti's Gross National Product (GDP) may exceed $1.6 trillion placing it as a top 20 global economy. This is quite impressive as their current GNP is about $520 billion.
High unemployment will remain a big factor in the lack of rapid steady growth and opportunity.
Significant port development efforts, or as the Chinese call it "naval support facilities" similar to Singapore, along with projects in Sri Lanka and Myanmar are outlining the roadmap for China's Maritime Silk Road and providing significant foreign investment opportunities for Djibouti.
The economic acceleration witnessed in 2013 continued at a growth rate of 5.9% in 2014 and was expected to reach 6% in 2015.
Fiscal deficit was declining as of 2014 but debt levels still remain alarmingly high.
FDI (foreign direct investment) accounted for almost 19% of GDP – a record high.
Summary
Djibouti will remain challenged by high unemployment and debt, however there are immense investment opportunities in many key industries and foreign nations. China and Ethiopia are taking notice of its prime location and overall political stability and will help shape the financial future of this country in years to come as a result of their economic and infrastructure investments.
Translation and Localization Resources
You may gain further insight into global e-business, global SEO and website translation and country specific cultural facts and related topics by reviewing some previous blogs written by GPI:
Please feel free to contact GPI at info@globalizationpartners.com with any questions about our translation services.  Also let us know if you have any interesting blog topics you would like us to cover in future blogs. You may also request a complimentary Translation Quote for your projects as well.
Sources:

https://www.afdb.org/en/countries/east-africa/djibouti/djibouti-economic-outlook/