Best of 2015: Website Translation Blogs
As part of its enhanced eBook collection (Translation eBooks) Globalization Partners International (GPI) has published its latest educational eBook entitled "Best of 2015: Website Translation Blogs".
The Best of 2015 Blog Series contains a collection of the most popular blogs for 2015 on a range of subjects from documentation translation to global SEO. To read any of GPI's blogs, please feel free to visit the GPI blog.
The top 10 website translation blogs of 2015 are: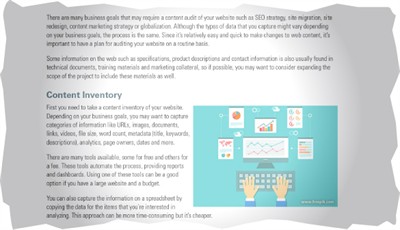 5 Things That May Be Limiting the Success of Your Global Website
Content Audits Part 4: Web Content Audits
EPiServer 8: First Release Since Ektron Merger
Globalization and Localization: Mobile Applications
GPI Translation Services Connector for Magento
HubSpot and the GPI Translation Services Connector: Part 1
How to Implement SEO Basics for Your Website
Subdomains, Subdirectories or ccTLDs for Global Audiences
Top Tips for Website Localization
Translation Services Connectors: EPiServer and Ektron
You may download the full eBook at Best of 2015: Website Translation Blogs.