Dubai, the Most Important City of the 21st Century
Dubai is quickly emerging as one of the top global cities. It is full of potential, innovation and the UAE was named one of the freest economies by the Cato Institute. Elizabeth MacBride, a contributing writer for entrepreneurs in the Middle East and North Africa, recently wrote an article for Forbes discussing the top 9 reasons why Dubai could be the most important city of the 21st century.
In her article, Elizabeth discusses local actions to encourage the best talent in eCommerce, robotics, AI, space and healthcare. A point I found particularly interesting was, "Immigrants tend to be more entrepreneurial than people who are native born; the easier their paths are into the economy, the faster they will drive growth." Of the UAE's population of 3.3 million, 80% are expats.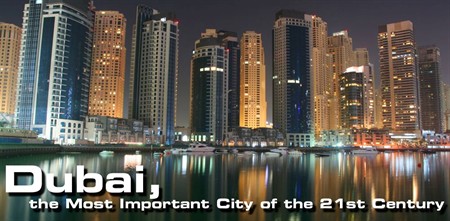 A few other key reasons to highlight are:
Dubai is a gateway city. It is a gateway to three regions: Asia, the Middle East and Africa. The markets of these three regions are growing at double the rates of the developed world, according to Mustafa Abdel-Wadood, global head of provide equity.
The economy is diversified. The biggest sectors of economy are trade and tourism, which account for more than 28% of the GDP. The next biggest sectors are business and finance and transportation, accounting for 27% and 14% of GPD, respectively.
The commitment to free trade. Dubai is known for its low taxes. It has set up zones, like the International Financial Center, where the laws encourage international investment.
Dubai is becoming known as a high-tech, innovative and cultural hub. With its desire for foreign investment and proximity to some of the most rapid growing markets, it is not a place that businesses should overlook.
To read Elizabeth's full article and see the remaining reasons why Dubai is becoming a top city, please see: Nine Reasons Dubai Could Be The Most Important City Of The 21st Century.