Microsoft Introduces Arabic Translation to Skype
In order to connect even more people with their friends, family and colleagues around the globe, Skype introduced Arabic as a new spoken language.
Skype Translator will now speak Arabic, bringing their spoken languages to eight. Other languages include English, Mandarin Chinese, German, French, Italian and Portuguese.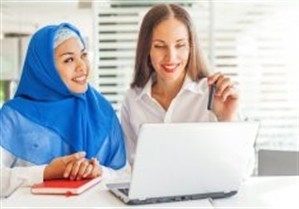 First launched in 2014, Skype Translator supports eight spoken languages and over 50 written languages, meaning that many users can converse on a global scale in their own language.
The Arabic language is spoken by more than 450 million people worldwide and is the official language in more than 22 countries. This is why adding Arabic has been on Skype's radar for a while now.
Skype released a blog post focused on this exciting news and said the following of the new addition: "The Arabic language release is especially important to us, because there is such a diverse Arabic speaking population all over the world. The ability to communicate with someone in their own language has the potential to enhance and build important relationships. For example, younger generations who speak a different language can communicate with extended family; or newly formed and migrating families are able to stay connected with family and friends back home; or educational institutions can tap the vast pool of knowledge between cultures."
In order to use the Arabic language in Skype, all you need to do is go to their language setting and click on the "global" icon. Then select your messaging and spoken language from the drop-down menu. After that, it is as easy as typing a sentence and clicking send.
To read more, please see: Microsoft Skype Translator Now Supports Arabic with Real-Time Translation.