The Benefits of Translating into Minority Languages
Translating your content into a niche language, such as Irish or Kurdish, could open up a lucrative new market for businesses looking to expand across their borders. In this blog, we look at two examples of how it can be done.
There are real fears that globalization is 'killing' minority languages as mainstream languages are increasingly being used to conduct business in. But that threat has turned into an opportunity for some who have gone against the stream and embraced their local communities, offering them their services in their own language.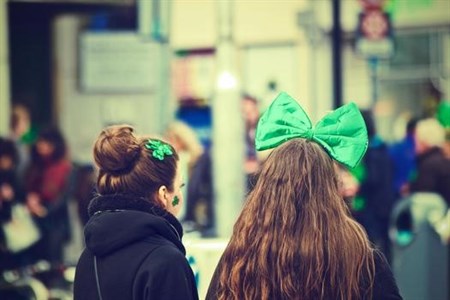 Irish Television
One such example, cited by The Guardian in an article entitled,  Let languages shout out your business benefits, is that of Irish film maker Irial Mac Murchú of Nemeton TV.
The former journalist's television production company, that produces predominantly Irish language television programs, has reportedly grown from a one-man show in 1993 to become the largest in Ireland, employing 30 full-time staff and 100 freelancers.
By making the production of Irish-language programs part of their marketing strategy, they not only won the hearts and minds of the local audience, they won gold at the 2016 All Ireland Marketing Awards.
He told The Guardian in a June 2016 interview: "We decided to make the language part of our USP [unique selling point], part of our distinctive image in the marketplace. We have found that the language gives us something unique that gets us noticed."
This despite the fact that UNESCO has warned that Irish is an endangered language, a finding that prompted the Irish government to launch an ambitious 20-year  development strategy to resuscitate the country's mother tongue.
While English remains the business language most used in the EU, the  European Language Equality Network (ELEN) , Europe's only international civil society organization dedicated to the protection and promotion of regional, minority, and endangered languages (RMLs), estimates that 55 million people, 10% of the EU's population, speak a regional, minority or endangered language.
Tom Trainor, CE of the Marketing Institute of Ireland told The Guardian that conducting business in a local language gives brands the opportunity to emphasize their origin and brand values, thereby attracting new customers, increasing customer loyalty, harnessing goodwill at relatively low cost, and/or enhancing their public relations activities.
The article further mentions successes in marketing efforts in Wales where a government taskforce argued in 2014 that using the language could greatly boost trade, especially among food producers.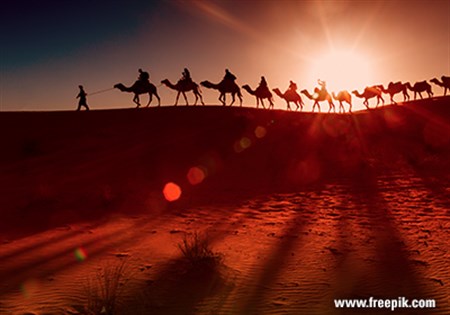 Targeting Minority Groups in the Middle East
Another hugely untapped market is the Arabic speaking world across the Middle East and North Africa (MENA) where marketers could reach 166 million native speakers.
However, there are numerous Arabic dialects which in turn offer unique opportunities. Iraq alone has four different dominant dialects, depending on which region of the country you're in, and that doesn't even cover the language spoken by its significant Kurdish minority in the north.
Vice.com reports how Sweden-based Kurdish entrepreneur, Kawa Onatli, founded the Kurdish-language search engine, Egerin, to benefit the 40 million Kurds around the world. Before the launch in 2014, it was impossible for Kurds to use the Internet in their own language, even though there was a lot of Kurdish content online.
The Kurds are a significant ethnic group in the Middle East spread throughout Iraq, Syria, Iran and Turkey, and with the search engine, Onatli hopes to reach those consumers in their own language. Over time he wants Egerin.com (also available as an App) to serve as a platform that offers commercial and educational opportunities to businesses while helping preserve the Kurdish language.
Summary
For advertisers and marketers looking to expand, niche language markets such as Irish and Kurdish offer the opportunity to enter markets where they face very little quality competition and loyalty will be high. Niche languages aren't on the most translated languages lists, but they represent target audiences who are often overlooked.