Professional Translations Services in Dubai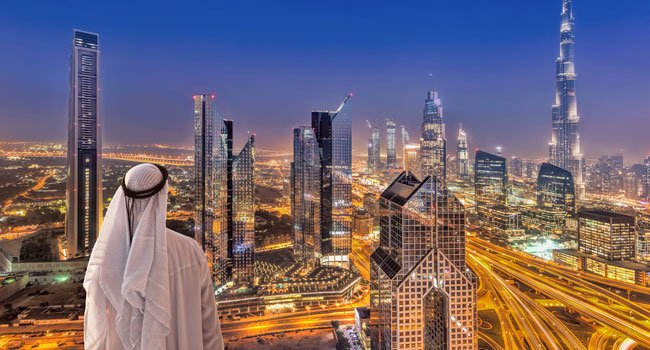 Dubai is one of the fastest growing cosmopolitan cities in the world with over 3.331 million of people as of 2019. Out of the 3.331 million people, approximately 20% of the total population are Emiratis, while the rest consist of many different nationalities including American, British, Chinese, Egyptian, Indian, Pakistani, Russian, South African, to name just a few. Dubai has always been very welcoming to every nationality whether for business or leisure purposes.
In UAE it is estimated there are over 200 different nationalities living across the 7 different Emirates, including Dubai. With so much diversity, Dubai definitely attracts many foreign tourists, employees, and investors into their country which makes it a rich and rewarding tourist and business center.
The UAE government does not disappoint and supports expats by making business-friendly laws which makes it easier for other nationalities to set up businesses or work in the Emirates. For example, there are economic free zones that allow for 100% foreign ownership with no taxes except the 5% VAT which was only introduced in 2019. Today, there are even more progressive business laws that allow under certain conditions, 100% foreign ownership of non-freezone companies as well as a range of business licenses that support freelancers as well as companies.  In the UAE there are no personal income taxes, as well.
Apart from visionary leadership, and investor/business friendly laws – there are other advantages for any new business opening in Dubai. These include but are not limited to:
No personal income taxes
Corporate tax exemption for 15 years, which can be renewed
100% tax exemptions for import and export
100% repatriation of capital and profits
Support for sponsorship and housing
Support for employee appointment
0% Taxes except 5% VAT
Very Low Import Duty
Double Taxation Agreements
Free Trade Agreements
Strong and Competitive Economy
Strategic Location Advantages
World-class Infrastructure
Professional Translations Services in Dubai:
Business competition has grown over the years with foreign investors and multinational companies trying to enter this region. Most successful companies are investing heavily in marketing and advertising in order to succeed in reaching their target audiences. One of the strategies used by companies to reach out to a wider audience is to localize/translate their content (websites, campaigns, brochures, etc.…) into a variety of languages in order to reach the highly diversified populations of the UAE and greater EMEA region.
With so much diversity, the approach of reaching out in just the English language doesn't work and misses larger concentrations of various nationalities that visit, live and do business in the region. Hence, savvy businesses seek help from professional translation service providers in Dubai to translate their websites, marketing collaterals, audios/videos into different languages.
The most commonly requested languages in this region are Arabic, Chinese, English and Russian. In addition, we have seen interest in German, French, Spanish and other languages as well. While you decide to approach this process of reaching your customers, we highly recommend using a certified translation service provider to achieve your goals.
Finding Professional Translators in Dubai: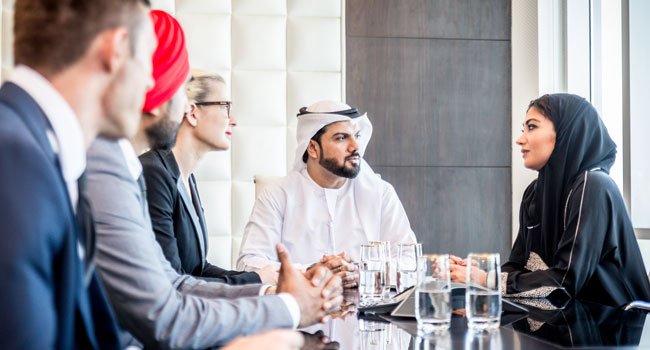 Finding a professional translation company in Dubai can be challenging. There are many people and companies that advertise their translation services.  A buyer really needs to make sure their selected translator has the relevant experience in the languages, subject matters and type of content they are looking to translate.
Some of the basic elements that will help you qualify a translation agency are by knowing their client portfolios, tools, best practices they follow, client case studies, whether they are ISO certified, if they use native and professional language translators, and so on. This process definitely takes a collaboration between the client and the translator on one or two calls in the beginning to help the translation agency in Dubai understand your requirements in detail and suggest the best ways to proceed. All projects are different from one another, hence, learning more about the translation project you need will always help you as a client to save cost and time for all of your future projects.
Conclusion:
Dubai and the UAE have become the epicenter for travel, tourism and commerce in the Middle East.  The next World Fair will be here this year and the Emirates continue to develop a welcoming and future looking culture where all business and nationalities can come together for work or play. Translation plays an important role in communication in the region and enables you to target multiple ethnicities with your messaging.  Using the same marketing approach and language will not help these diverse groups connect with your brand, product, or solutions. This is why translation and localization are so important in Dubai to help you connect with the audiences in their own languages and drive them to emotionally connect with your company over others.