The Future of eLearning Localization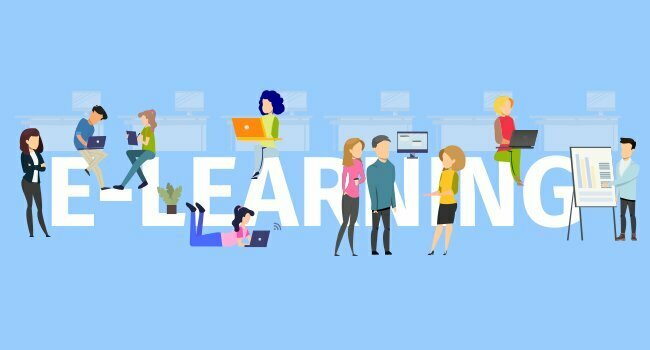 During the last couple of years, the concept of traditional learning and education has changed due to the COVID-19 pandemic. Instead of being physically present in a classroom or meeting room, remote learning and education options have become readily available. It's no longer mandatory to travel to another country to get your degree or attend a conference in another region. The importance of eLearning in a post-COVID world is driven by the fact that eLearning overcomes geographical barriers and the cost of hosting events while also resolving safety concerns.
One of the most important steps for a learning and education provider is to make the training material accessible to a global audience to a global audience. Millions of potential learners may not be able to access your content because it's not written in a language they understand. Localizing your eLearning materials can overcome the language and cultural barriers as well.
What Is eLearning Localization?
eLearning localization is the process of adapting eLearning content to a specific culture and translating it into multiple languages for those cultures. eLearning materials need to be localized and not just translated or else they may not make sense in a culture.
For example, let's say a company in the U.S. created a business course about behavior with vendors in the workplace. The course talks about not favoring a vendor or accepting gifts. However, in other cultures, that type of behavior is acceptable. So it wouldn't make sense to simply translate the words—they must be localized to adapt to the target regions. Localization is necessary because it includes adapting every aspect of the course or learning material so that learners who speak different languages receive the appropriate information and can achieve the same outcomes as the original audience.
Additionally, getting the eLearning material and courses localized and translated into multiple languages makes it accessible to a much wider range of learners across the globe. For example, if you have a general course that could apply to many different types of audiences, you can expand your market and potentially make additional sales or gain satisfied customers.
eLearning and COVID-19
The eLearning industry was already growing exponentially before COVID-19 hit. Original estimates were US $250.8 billion in 2020 and are projected to increase to US $457.8 billion by 2026, which is a growth rate of 10.3%. When the pandemic materialized, remote learning skyrocketed globally. Instead of in-person training or meetings, many global companies shifted to virtual learning as it became the most viable solution. It won't be possible to have a full idea of the impact of the COVID-19 crisis for a long time, but the eLearning industry will continue its rise in prominence.
The Future of eLearning Localization and COVID-19
The current concept of safe return to classrooms allows us the opportunity to rethink the ways we operate with learning. As hundreds of millions of students around the world stayed at home and received their education remotely during COVID-19, it made students and teachers more familiar with online learning, training tools, and platforms. The familiarity gave a lot of higher education institutions and universities the opportunity to enhance their remote learning programs and platforms to target learners from all over the globe. To achieve the most value from this new strategy, it became essential to localize eLearning courses and material into the target markets.
Conclusion
Like almost every industry, the learning and education industry, as well as businesses, have been affected by the COVID-19 pandemic. eLearning localization became one of the most important solutions in overcoming the effects of the pandemic. Around the globe, the impact of COVID-19 will continue to be seen, and people will continue to adapt to the "new normal." The eLearning industry will continue its rise to prominence as it proved its value and feasibility during the pandemic.