Chinese Desktop Publishing and Design Best Practices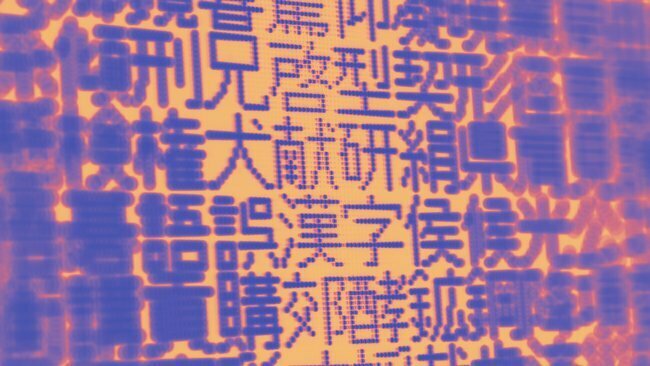 Translation of various documents into Chinese has always been in high demand. Apart from translating the texts accurately into Chinese, there's another important task you should consider after the translation is done, which is desktop publishing. It's not just simply replacing the English text with Chinese. There are other factors that significantly affect whether your files look localized and appealing to your target Chinese readers, thus determining the success of your translation goal.
In this blog, I will elaborate on some important points and best practices for Chinese desktop publishing and design.
Best Practices for Chinese Desktop Publishing and Design :
Text Contraction and Type Size
Chinese text is character-based, when translated, unlike other European languages, the Chinese will usually contract (shorter than the original English) instead of expanding, therefore desktop publishers should consider adding kerning in order to reflect the same layout as the English documents.
Although it would make sense for a desktop publisher to use the same type size as the original English file, it's not always the case for Chinese translations.
The Chinese characters tend to be bigger than English letters even in the same type size. Luckily, it's not a big difference in the body text, so the desktop publisher may need to consider using a smaller Chinese font size when dealing with larger headings or titles.
Spacing
In Chinese text, the characters do not have spaces between each other, however, when it comes to instances where Chinese mixes with English or numbers, certain rules apply. Such as space between Chinese characters and English, space between Chinese characters and numbers, and space between numbers and units.
During the translation, the linguists may have already added these spaces wherever needed, however, it might happen that they are deleted during the desktop publishing phase, as the rules are different for English content.
Punctuation
In Chinese text, punctuation is bigger than in English. It usually takes up to one Chinese character's space while the English may take only half the space. Also, there's no space after Chinese punctuation. You may refer to the example below for a better visual comparison.
| | |
| --- | --- |
| English Punctations | |
| Chinese Punctuations | |
Hanging of Punctuations or Texts
According to Wikipedia, in typesetting, widows and orphans refer to words or text strings at the beginning or end of a paragraph, which is not commonly accepted and seen in Chinese texts, as they are separated (hanging) from the paragraph.
Due to spacing issues, if Chinese desktop publishing is not done properly, it is also quite a common mistake (or oversight) when a line starts with a Chinese comma or full stop. This can easily be spotted by a native Chinese reader but not by non-natives.
In summary, one should always place importance on accurately translating into Chinese to convey their messages to the Chinese audience and markets. However, it's equally important to take into consideration that the formatting of the translated text meets Chinese desktop publishing standards so that the copy is localized correctly.
Therefore, when selecting your translation agency partners, make sure to look for teams with specific Chinese desktop publishing services. GPI has an internal desktop publishing team that has delivered thousands of Chinese translation and desktop publishing projects to clients; helping them reach the vast Chinese market with the most localized collateral.