Belgium Culture, Customs, and Traditions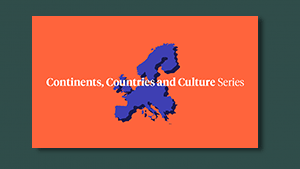 Belgium is tucked away in the heart of Europe between Germany, The Netherlands, France, and Luxembourg. Officially known as 'The Kingdom of Belgium,' it is a nation with an illustrious past and captivating cultural diversity. There is something unique around every corner, from countryside scenes dotted with rustic windmills to bustling urban cities.
Belgians are proud custodians of their heritage thanks to the country's prime geographical position at the epicenter of Europe. Belgium is comprised of three distinct linguistic communities: Flemish (Dutch) speakers in the north, French speakers in the southern regions, and a small German-speaking population living in the Liège area. But Belgium's culture goes beyond languages – it extends into vibrant cuisine, music, art, and architecture. We explore more of its culture, customs, and traditions below.
Belgium Population
With a land area of just 30,280 km2, Belgium is surprisingly populous – home to just under 11.7 million people (July 2023) and boasting an impressive population density of 383 per km2. Unsurprisingly, much of Belgium's population resides in its cities; 1.02 million live in Brussels, 459,000 inhabit Antwerp, and 231,000 call Gent home.
Languages of Belgium
The Netherlands, France, and Germany have greatly influenced Belgium throughout history. As a result, there is no 'Belgian' language; instead, the country has three official languages catering to each region and lingual group: French, Flemish (Dutch), and German. Approximately half of the population has Flemish as their native language, while 16% use it as an additional language.
Additionally, 36% are native French speakers, and roughly 50% speak it fluently. Lastly, German is by far the least-used language among the population – with only a quarter utilizing it for secondary communication.
Religion in Belgium
Belgium has long been known for its largely Christian population, particularly the Catholic Church. However, religious influence has been declining in recent years. A survey conducted by Ipsos at the start of 2023 found that almost half of Belgians aged 74 and under had no active religious affiliation whatsoever. Of those who did provide an answer, 44% identified as Christians, while 4% were Muslims; 2% practiced other faiths, and 3% chose not to disclose their beliefs.
Family Life in Belgium
Family life is at the core of Belgium culture, with many people having family nearby and visiting often. The typical Belgian household consists of a nuclear family where parents are dedicated to providing financial support for their children until adulthood. Couples can opt for either civil or religious marriage ceremonies held in churches. Over recent decades, there has been a noticeable trend among young adults to postpone getting married and starting families compared to past generations; this is likely due to Belgium's high divorce rates, with around one out of every three marriages separating.
Belgian Art and Architecture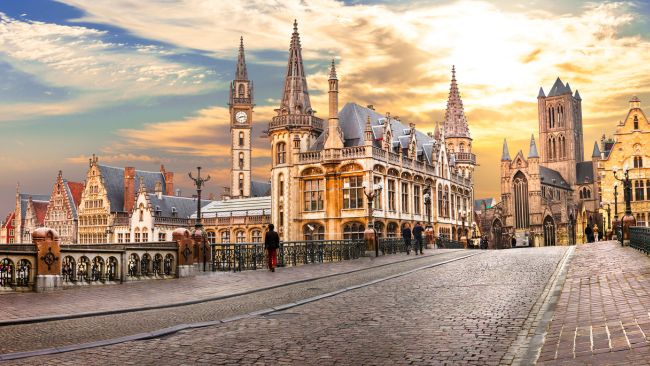 Belgium has been a significant force in the development of Western art and architecture. The work of esteemed artists like Bosch, Bruegel, Rubens, van Dyck, and the renowned van Eyck brothers, as well as Magritte, offer just a peek at all the beautiful masterpieces that can be seen gracing galleries around Brussels, Bruges, Ghent, and Antwerp. These cultural hotspots provide an excellent gateway to exploring Belgium's artistic heritage.
Flanders, in the country's north, is a treasure trove of awe-inspiring Gothic civic architecture. Particularly remarkable are St. Michael's Cathedral, which boasts the oldest Belgian example of Gothic design in its choir, as well as Our Lady Church in Mechelen, St. Peter's in Leuven, and the magnificent St Bavo's Cathedral at Ghent. But perhaps Antwerp Cathedral stands out most prominently for its late gothic style; construction began back in 1352 before finally being completed in 1474.
Belgian Food
Belgian food is perfect for those who appreciate hearty fare, as the country's cuisine is designed to satisfy even the most voracious appetite. Traditional Belgian dishes, with recipes passed down through generations, feature prominently during leisurely lunches, dinners, and desserts.
Favorite foods include Flemish Stew, prepared with tender beef or pork, complemented by a medley of bread, onions, beer, and mustard. For the perfect street food experience, Belgian french fries are extremely popular. Mussels are usually served in a delectable sauce alongside a generous portion of fries.
Other popular dishes include shrimp croquettes and an array of delicious desserts like Belgian waffles, molten chocolate cake, rice pudding, and the beloved Dame Blanche — a delightful concoction of ice cream covered with chocolate sauce, chocolate shavings, and biscuit.
Belgian Fashion
Belgian fashion is regularly celebrated for having the right balance between realism and creativity. Dating back centuries ago, it all began with fabric production. This industry can proudly trace its roots right back to medieval times when woolen fabrics were made in cities like Ghent, Bruges, and Ypres just after the 11th century.
Over the last three decades, a tremendous surge in interest and importance has been placed on Belgian fashion and design. Displaying exceptional quality, craftsmanship, and innovation, Belgium's style was once deemed cutting-edge and continues to be respected internationally, particularly in Antwerp – renowned for showcasing a strong identity combined with conceptual boldness but without losing its artistry. Famous fashion designers to come out of Belgium include Raf Simons, Olivier Theyskens, Diane von Furstenberg, and Olivier Strelli.
Doing Business in Belgium
Strategically situated in Europe, Belgium boasts a skilled labor force and an open economy backed by a solid infrastructure. This has made it particularly attractive for businesses wishing to establish operations there. The country's vibrant economy, from transportation and manufacturing to high tech, is a major contributor to its impressive GDP growth rate; furthermore, the Belgian government has embraced free market competition while maintaining openness towards global trade opportunities. Nevertheless, it is important not to underestimate how intricate local laws and regulations can be when doing business in Belgium: having informed contacts on your side could prove invaluable.
Belgian Holidays and Celebrations
Belgium has a variety of holidays and celebrations. National public holidays are particularly significant, as most Belgian businesses and institutions (except police stations and hospitals) usually close down on those days, granting the population an extended weekend off if the bank holiday falls on Thursday or Tuesday. The most popular holidays are listed below.
New Year's Day (January 1)
Epiphany (January 6)
Easter Sunday and Monday (April/May)
Labor Day (May 1)
Iris Festival in Brussels – regional holiday (days vary, early May)
Ascension Day (May 18)
Whit Monday (May 29)
Celebration of the Golden Spurs – regional holiday for the Flemish Community (July 11)
Belgium National Day (July 21)
Assumption of Mary (August 15)
Day of the Walloon Region – regional holiday (September 17)
Day of the French-speaking Community – regional holiday (September 27)
All Saint's Day (November 1)
Armistice Day (November 11)
Day of the German-speaking Community – regional holiday (November 15)
Christmas (December 25)
Boxing Day (December 26)
Common Belgian Language Expressions
Belgium predominantly embraces Flemish (Dutch) as its primary language, which is spoken by over half of the population. The Flemish dialect closely resembles Dutch, with some variations in vocabulary. Below are some of the commonly used language expressions in Flemish.
Good morning: Goedemorgen
Good day: Goedemiddag
Good evening: Goedenavond
Good night: Goedenacht
Hi: Hoi / Hallo
Bye: Daag / Doei
Goodbye: Tot ziens
See you later: Tot straks
See you soon: Tot zo
Please: Alstublieft / Alsjeblieft
Thank you: Dank u wel / Dank je wel
You're welcome: Graag gedaan
I'm sorry: Sorry
Pardon me (didn't understand): Pardon, wat zei u?
Yes / No: Ja / Nee
How are you?: Hoe gaat het?
Very well: Heel goed
My name is (I'm called): Ik heet
Nice to meet you: Aangenaam
Do you speak English?: Spreek je Engels?
Cheers!: Proost!
Translation for the Belgian Market
When it comes to translations for the Belgian market, nothing is more important than paying close attention to linguistic subtleties and cultural sensitivities. Belgium's unique trilingual environment – consisting of French, Flemish (Dutch), and German – requires an individualized approach toward translation. At GPI, our team of professional translators can assist you with constructing an effective strategy specifically tailored for the Belgian market, one which entails expertise in language as well as culture coupled with a great degree of adaptability so that your translated materials capture the essence and meaning intended for the target audience.