Croatia Culture, Customs and Traditions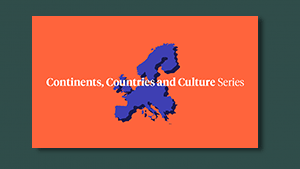 Situated between Central and Southeast Europe, Croatia offers a geographical diversity unlike any other. Officially recognized as the Republic of Croatia, its captivating coastline extends along the Adriatic Sea, while its western and southwestern regions share a maritime border with Italy.
A unique blend of Central European, Mediterranean, and Balkan elements defines Croatia's culture. From vibrant folk dances, traditional music, and intricate handicrafts to a culinary tradition known for its hearty flavors and fresh ingredients, Croatian culture reflects a strong sense of community and pride. Croatia is a popular destination for visitors worldwide, with numerous historical landmarks, stunning landscapes, and a welcoming spirit. We will look at Croatia's culture, customs, and traditions below.
Croatian Population
The population of Croatia currently stands at 4,006,744 (July 2023), equivalent to 0.05% of the global population. Over half of the population (57.7%) live in urban areas, with Zagreb, the northwest capital city, being the largest, with 698,966 residents.
The second largest city is Split which is extremely popular with tourists thanks to its position on the Adriatic Sea; this city is home to 176,314 residents. The third largest city is Rijeka; this gateway to Croatia's islands is home to 141,172 residents.
Languages of Croatia
Croatian is the official language of Croatia which is proudly part of the South Slavic group of languages. Its roots trace back centuries to become an integral part of Croatian culture and identity today. The Croatian language is highly esteemed and widely spoken beyond the confines of Croatia.
Croatian is a language spoken far and wide, from Bosnia and Herzegovina to Serbia, Montenegro, Austria, Italy, Hungary, Slovakia, and Romania – an expansive geographical spread. German and English rank as the second most common languages used by Croatians, and French, Italian, Czech, and Hungarian follow suit.
Religion in Croatia
Croatia is deeply rooted in its faith, and the Catholic Church holds an important place within Croatian culture. The census data reveals the majority of the population is Catholic (79%). Comparatively, Serbian Orthodox make up just 3.3%, and Muslims follow with only 1.3%.
Almost 5% do not practice any religion in Croatia or class themselves as atheist. Despite Croatia's sizeable Catholic population, the country has no official religion. The Constitute of Croatia has defined the right to freedom of religion, which is a principle that supports the freedom to choose what religion to follow and to worship without undue interference.
Family Life in Croatia
Family life holds immense importance in Croatian society, serving as the foundation of the country's social structure. Croatian households usually include grandparents, parents, and two or more children. While this family dynamic persists today, it is becoming more prevalent for nuclear families (two parents and their children) to establish their own residences. It's quite common for adult children to reside with their parents until they're ready to get married or attain financial freedom.
Some children temporarily move out for educational purposes and subsequently return to the family home upon completing their studies. There is also an increasing number of modern household arrangements emerging, such as households of single adults and childless couples.
Croatian Art and Architecture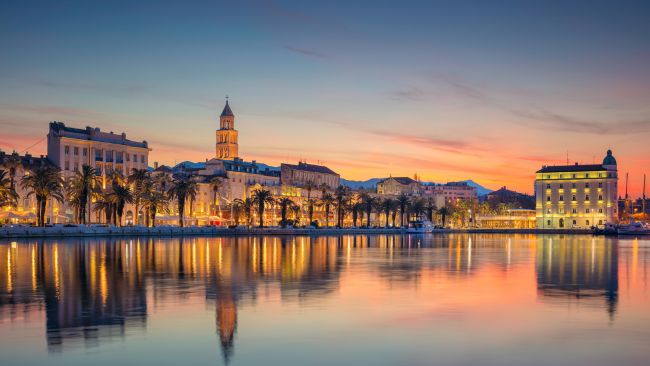 Croatian art and architecture reflect a rich cultural heritage ranging from the detailed stone carvings of medieval churches to the colorful paintings of the Renaissance period.
Vlaho Bukovac was one of the most famous painters in the country. He studied in Paris at the École des Beaux-Arts. He painted with an impressionist style and later gained a strong reputation among art dealers in London.
The Museum of Modern Art in Dubrovnik proudly exhibits his remarkable paintings.
Croatia is a mecca for architecture lovers, boasting an eclectic array of styles that span centuries. From the classic Romanesque and Gothic to more modern Baroque and Art Nouveau designs – there's something for everyone. Some of the best architecture can be found in Split at Diocletian's Palace and the beautifully well-preserved amphitheater in Pula.
Croatian Food
Croatian cuisine is a delightful blend of tastes and traditions carefully cultivated over the centuries. These traditions encompass a range of distinct regional cuisines, including Dalmatia, Dubrovnik, Gorski Kotar, Istria, Lika, Međimurje, Podravina, Slavonija, and Zagorje. Each region boasts its own unique cooking styles and traditions, often less familiar outside their respective areas. While some dishes remain local specialties, many can be savored throughout the country, albeit with regional variations.
Croatia's traditional cuisine is renowned for its fresh, seasonal produce from local farms and gardens. Ćevapi – small grilled sausages served with warm bread and onions – Peka, a mouth-watering meat and vegetable dish slow cooked beneath a bell-shaped lid, as well as Pag cheese made of sheep milk, all make up some of the country's iconic dishes. To pair perfectly with these delicacies, there are several noteworthy Croatian wines, such as Plavac Mali & Malvazija.
Croatian Fashion
Despite its close proximity to Italy, Croatia has managed to create a distinct fashion culture of its own. One particularly noteworthy event is Cro-À-Porter, which highlights the best Croatian style and design talent.
Fashion and clothing are important to Croatia because apparel manufacturing is one of its most significant industries – employing close to 30,000 individuals. Many international clothing manufacturers choose Croatia to open their production lines due to its low cost, modern technology, and skilled labor. Over the years, the value of Croatian clothing exports has experienced substantial growth and presently amounts to around 850 million USD.
Doing Business in Croatia
Thanks to its location and access to Central Europe and the Adriatic Sea, doing business in Croatia presents many opportunities across various industries. The nation's infrastructure, talented labor force, and appealing business environment make it a highly desirable investment destination. Furthermore, Croatia's commitment to economic reforms and integration into the European Union further enhances its business prospects.
Building relationships based on mutual trust is highly valued in Croatian business culture, emphasizing the importance of establishing strong connections with local partners. By navigating the unique nuances of the Croatian market and harnessing its potential, businesses can unlock a wealth of opportunities and contribute to the country's vibrant economy.
Croatian Holidays and Celebrations
Croatians enthusiastically embrace their holidays and celebrations, with tradition, culture, music, dance, and religious occasions at the core. The most popular holidays are as follows.
New Year's Day (January 1)
Epiphany (January 6)
Easter (date changes annually)
Labor Day (May 1)
Corpus Christi (60 days after Easter)
Statehood Day (May 30)
Anti-Fascist Struggle Day (June 22)
Victory and Homeland Thanksgiving Day (August 5)
Assumption of Mary (August 15)
All Saints Day (November 1)
The Day of Remembering the Victims of the Croatia War of Independence (November 18)
Christmas (December 25)
St. Stephen's Day (December 26)
Common Croatian Language Expressions
Due to the significant increase in tourism, English is widely spoken in Croatia. However, Croatians greatly appreciate it when visitors take the initiative to learn their language. The most common Croatian language expressions are listed as follows:
| | |
| --- | --- |
| yes | da |
| no | ne |
| good | dobro |
| where | gdje |
| I will | hoću |
| I do not understand | ne razumijem |
| I don't know | ne znam |
| thank you | hvala |
| let's go | idemo |
| Yes, I am/did | jesam |
| here you are | izvoli |
| let's go | krenimo, idemo |
| bad | loše |
| a little | malo |
| please; you're welcome | molim |
| maybe | možda |
| okay | može |
| great | odlično |
| (I'm) sorry, excuse me | oprosti |
| cheers | živjeli |
Translation for the Croatian Market
Translation offers numerous advantages when entering the Croatian market. It is a key facilitator for effective communication, enabling businesses to convey their messages clearly and accurately to the Croatian audience. By translating marketing materials, websites, and product information into Croatian, companies can reach a broader customer base and cater to local preferences and cultural nuances.
If you are interested in translating your business or marketing materials for the Croatian market, GPI's skilled team of Croatian translators is here to help. They will not only ensure the faithful transfer of company information but will also capture the essence of the message, allowing businesses to connect with their target audience on a much greater level.