InDesign CC 2015 New Features: Shading and Graphic Cells
I like to share the features that are introduced with each new version of InDesign, especially if they can help improve designing layouts and help apply best practices for localization.
I would like to share with you two great features introduced with the new version, 2015, released in June. They are small things, but will surely be welcome additions for InDesign users.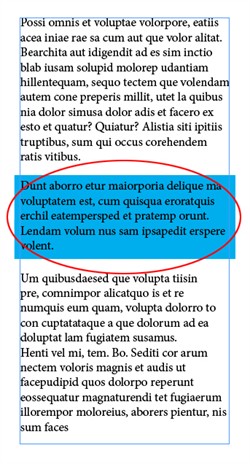 Paragraph Shading
InDesign's new Paragraph Shading feature gives you the option to create shading by adding a color behind a paragraph. Users can add colorful highlights that travel with the text on the page.
A benefit of using paragraph shading is that because it has been applied in the text, the shading will move or resize as the text is moved or resized. This is really helpful in localization projects for text expansion because it moves all the content in the layout.
You can access this option from the Paragraph panel:
Window > Type and Tables > Paragraph > From the menu, choose Paragraph Shading.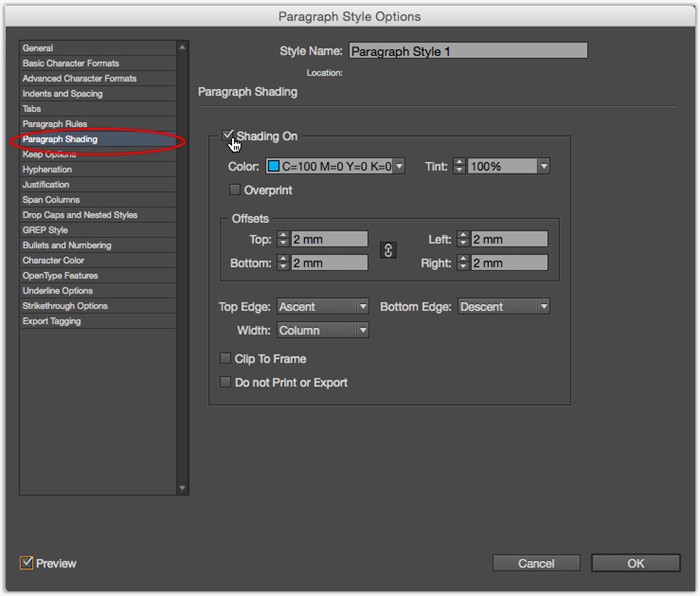 Images in Table Cells
Now when you place an image in a table, InDesign will recognize the cell as an image frame. All frame and fitting options will apply, making it much easier to create tables that include both text and graphics. You can simply drag or drop and place inside empty cells or place them using the content collector.
Before this new feature was introduced, when you received translated InDesign files that had tables with images you had to adjust the columns and rows to make the text and images fit. But with this new option, the process becomes much easier.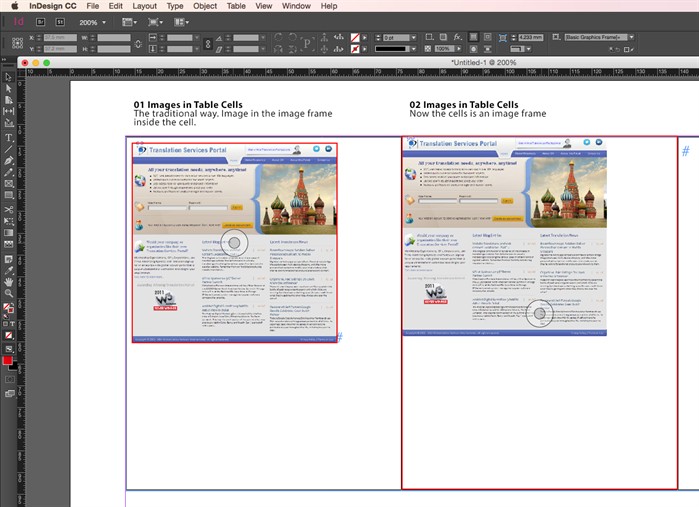 Conclusion
The new InDesign features will surely help designers improve the layout in a simpler and easier way. Also translating and localizing these types of files will certainly save the desktop publishing team a lot of time.