Iranian Culture and Tradition
Iran (Islamic Republic of Iran) is a country in southwest Asian, neighboring Turkmenistan, Azerbaijan and Armenia on the north, Afghanistan and Pakistan on the east, and Turkey and Iraq on the west. Iran holds an important position in international energy security and world economy as a result of its large reserves of petroleum and natural gas. This blog will give you a snapshot into Iranian culture and tradition.
Culture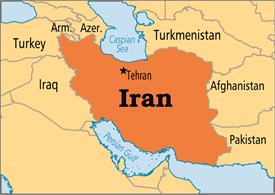 Farsi, the official language of Iran, is historically one of the most prominent languages of the Middle East and extended regions. Iranian culture is one of the oldest in the region, and it has influenced cultures like Italy, Macedonia, Greece, Russia, the Arabian Peninsula, and parts of Asia. Islam is practiced by the majority of Iranians and governs their personal, political, economic and legal lives.
The Persian calendar is a solar calendar, however, some of the official religious Islamic and Shia holidays are based on a lunar calendar. Government official working days are from Saturday to Wednesday.
Family
In Iran, family matters are very important, as they take their responsibilities to their family very seriously. Women are to be protected and taken care of and it is inappropriate to ask questions about an Iranian's wife or other female relatives. Their loyalty to the family comes before everything.
Typical wedding rituals occur in two stages. The first stage, Aghd, represents the legal aspect of marriage in Iran, where the bride and groom sign a marriage contract, usually in the bride's home. The second phase, Jashn-e Aroosi, is the wedding reception, where feasts and celebrations are held.
Arts and Literature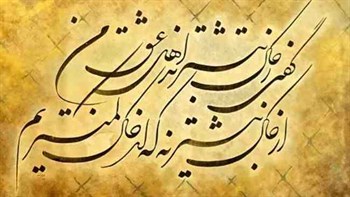 Iran has a great art heritage visible in architecture, paintings, calligraphy and poetry. This heritage was translated to several languages and influenced many cultures. Contemporary literature was influenced by classical Persian poetry although it reflects the particularities of modern day Iran. Houshang Moradi-Kermani, is one of the most famous modern Iranian writers and is considered the most translated modern Iranian author.
Iranian films are celebrated and internationally acclaimed. The films have won 300 international awards in the past 10 years. The best known Persian directors are Abbas Kiarostami, Majid Majidi, and Asghar Farhadi.
Iran has a long history of fine silk and wool rug weaving, that is why Persian rugs are internationally known as the most beautiful across the world. Iran produces more rugs and carpets than all other countries put together.
Iranian Culture and Traditions
If you are planning to conduct business with Iranian people, below are some important rules for etiquette and customs that should be observed.
The most common greeting is "salaam alaykum" or more simply "salaam" which means "peace".
Introductions are generally restricted to members of the same sex since men and women socialize separately.
When Iranians greet each other they take their time and converse about general things.
Try to never be late, punctuality is appreciated.
Show respect for elders by greeting them first.
Iranians prefer to do business with those they know and respect, therefore they expect to spend time cultivating a personal relationship before business is conducted.
Iranians are deliberate negotiators and can drive a hard bargain.
Companies are hierarchical. Decisions are made at the top of the company, either by one person or a small council.
Business attire is formal and conservative.
When presenting business cards, it is recommended to have one side of your card translated into Farsi, and to present your card so the Farsi side faces the recipient.
Summary
Iranian culture and traditions are complex and have a deep history. If your global business currently operates in Iran or plans to do so, becoming familiar with Iran's customs is necessary for success.