GPI Announces New Website for the MENA Region
The Dubai, UAE office for GPI has launched a new website targeting Arabic speaking audiences and clientele in the MENA region in an effort help clients who require document, software, audio/video, website translation services, and global SEO.
The .ae website helps GPI assist clients with their translation projects in a consistent, compelling and culturally correct context.
Translation Services for the UAE and MENA Region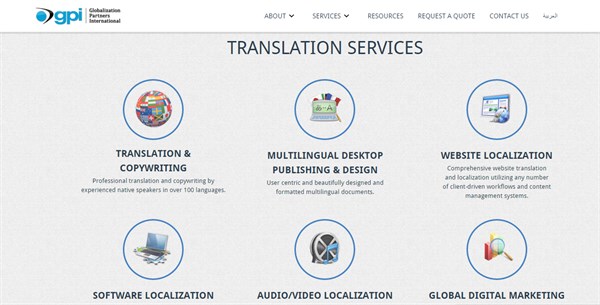 GPI assists clients with a variety of language projects and requirements including those looking to launch a multilingual website enhanced with global SEO for maximum findability in Russian and Chinese markets, or localizing a user manual into Arabic to help sell your product across the Middle East and Africa.
The new site covers GPI's services including:
eBook Library
GPI's team of language professionals have authored a series of eBooks to help clients understand the translation and localization process. These eBooks cover topics including steps to successful document, website or software translation, how to budget for website localization projects, and over 30 eBooks covering language and country facts for any of the regions you need your content localized for.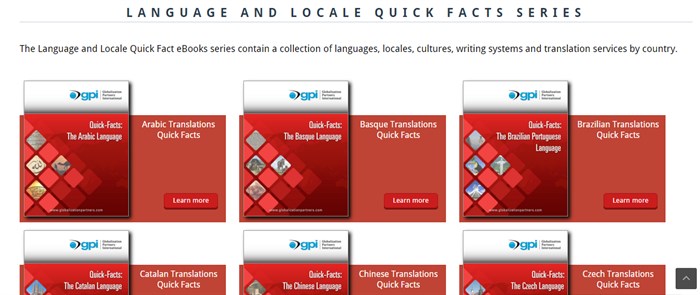 With Dubai becoming a hub for international franchises and a main entryway to the African market, the website's main focus will be to guide and educate clients and new companies looking to establish in the UAE on how to translate their content into Arabic, and localizing it to suit the high demanding constantly growing market across all industries.
GPI prides itself on their team of professional translators who are all subject matter specialists and native speakers from countries across the Middle East.
Resources on Arabic Localization, Arabic Globalization and Arabic SEO
Globalization Partners International (GPI) has extensive experience localizing marketing materials, technical documents, and large, scalable websites into the Arabic language. Due to increased demand for projects in Arabic and other BiDi languages, like Farsi, we have posted a number of useful guides to best practices in this area. Feel free to review our blogs that are particularly relevant: