Insight into Design and Layout Programs
There are so many choices out there for document design and layout programs. Which one do you use and for what do you use them for? First think about what your project is. Is it a brochure, a newsletter or maybe even a book? This blog will give cover which programs to use and what each program can provide. We will start with the most popular- Adobe Creative Cloud Suite. This suite carries several major powerful programs, like Illustrator, InDesign and Photoshop. They are all unique and special in their own way.
Factors to consider for document design projects include: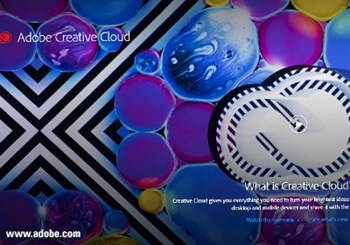 Is it mostly creative artwork?
Is it a fancy logo, brochure or a book?
Does it need TOC/chapters/sections?
Are there cross-references
Or maybe even all of the above
Adobe Illustrator
Adobe Illustrator is a design-based vector program. Graphic designers and graphic artists use this program a lot. This is good for logos and line art and any kind of promotional material. You can also use this program to create charts, tables and line art. It lets you use your drawing talents as opposed to a program such as Photoshop or a layout program. Which brings me to my next program Adobe Photoshop.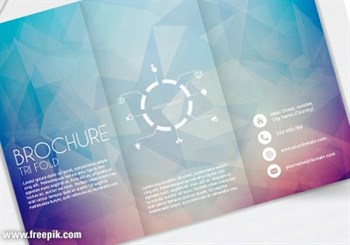 Adobe Photoshop
Adobe Photoshop is good for photographs and altering images. Designers can manipulate color space, color balance, sharpening, blurring, etc. There are many tools in this program to use to get the effect you are looking for. Many artists will also use this program to add text and merge it with a photograph to make a cool cover or image. Both Illustrator and Photoshop are primarily design tools. You normally wouldn't use these tools for a document layout project.
Adobe InDesign
Which program would you use for layout/manual then? You have a couple of choices and one of my favorites is Adobe InDesign, which is a great tool for layout projects and creative brochures. It is very user-friendly.
There is also a product very similar known as Quark Xpress which used to be more popular than InDesign. InDesign took over as the publishing powerhouse from Quark. It supports a lot more text features than Quark did and is backed by Adobe and bundled into their CS Suite.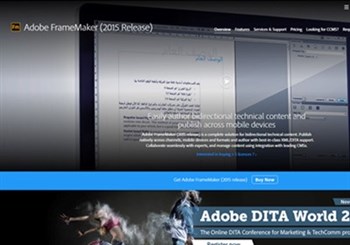 It supports things like hanging type, OpenType support, page preview and hi-res previews are more accurate. Aligning and positioning page elements is far more powerful in InDesign as well. Some people say InDesign is like Illustrator and Quark put together. The way Quark handles color when outputted is somewhat incompatible. I used Quark a while back and was so comfortable with it I never wanted to switch to InDesign but as the industry moved forward so did the programs and I finally made the very comfortable and easy switch.
These are both great layout choices for newsletters and brochures and handling the creative aspects of a project. If you have a project that has many cross-references and the need to hide/show conditional text and sections, you may want to consider FrameMaker.
Some people still use Word and PageMaker as their word-processing programs although I would not recommend this. This is very outdated and cannot handle the bigger files. FrameMaker has become a very powerful tool for big projects. Manuals with 300+ pages, chapters and sections, big lists of table of contents/figures/tables and ever changing headers and footers. This program can handle it, and more and more desktop publishing specialists are turning towards Frame Maker for their needs.
Summary
Think about the type of document design project you need to tackle and I am sure one of these layout and design programs will provide the tools you are looking for. Programs can be costly, but before investing, it is a good idea to download a 30-day trail. Some programs even offer a monthly discounted price. This way you can try out the program and see if it is for you.