Word vs. Publisher: Which is better for DTP?
Microsoft's Word and Publisher tools are applications, which are sometimes used for similar tasks, including typing and editing text and placing, cropping, resizing and rotating images. Does this mean we have two MS Office tools serving the same purpose? No it doesn't, Word and Publisher were designed to provide solutions for specific types of documents and content. Therefore, you need to select which application is more relevant for your specific desktop publishing (DTP) requirements.
In this blog, I will discuss the features of Word and Publisher to help you decide which one to use for your DTP projects.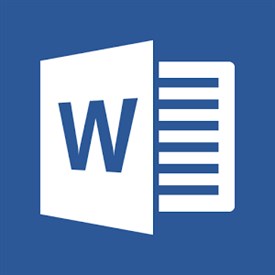 When to Use Word
Microsoft Word is a good choice for writing long documents, letters, articles and reports. It is capable of creating complex layouts for newsletters and similar documents, but Publisher is a better tool for this.
Consider the following features when you are deciding if Word is the program you should use:
Interactive forms including text fields, checkboxes, buttons and drop-down menus.
Indexes, tables of contents and bookmarks.
Create automatic bibliographies.
Track changes made by another user and approve or decline those changes on the document.
Line numbering, which is critical for legal documents.
Restrict access to specific texts.
The Workspaces feature allows you to share a document with one or more colleagues with the option to create a task list.
Tablet PC ink features allow you to take handwritten notes or markup Word documents.
If the document will be localized, Word is your ultimate choice because all CAT tools support it. Publisher files are not supported by most known CAT tools like Trados.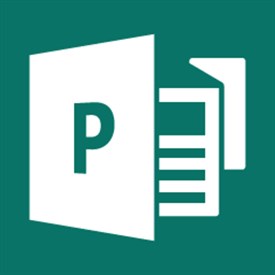 When to Use Publisher
With Microsoft Publisher, you can craft designs for brochures, flyers, business cards, etc. Precise placement of objects is a feature that sets Publisher apart from Word. This is what makes Publisher more of a desktop publishing (DTP) tool than Word.
Consider the following features when you are deciding if Publisher is the program you should use:
Accurate positioning of text blocks with images, shapes and other design objects.
Use the improved Design Checker to identify and fix any printing, web or desktop issues.
Advanced support for pantone and CMYK colors makes Publisher the best for creating designs and documents intended for commercial printing.
The enhanced Catalog Merge feature is a feature unique to Publisher, which enables you to merge text and images. This is really helpful in creating datasheets and pricelists.
Master design templates to create a cohesive look for all of your company's publications, including business cards, letterheads and brochures.
Conclusion
Word and Publisher were designed to provide specific solutions for different requests. If your document requires footnotes, endnotes, annotations, tables of contents or page numbers, use Word to create the document. Publisher's ability to position text and graphics, handle pantone images and merge text and images makes it ideal for brochures and other creative documents. You will save time and effort if you choose the correct application for your tasks.