WordPress 4.7 Vaughan Release
In December 2016, WordPress released version 4.7, named "Vaughan" after the famous jazz singer, Sarah "Sassy" Vaughan.
WordPress 4.7 comes with powerful, new features that give users an incredible experience with web development. The new version gives users more freedom and creativity when creating  websites.
The new release includes many customizer features and provides a new default theme called "Twenty Seventeen". The Twenty Seventeen theme is perfect for both small and large business websites.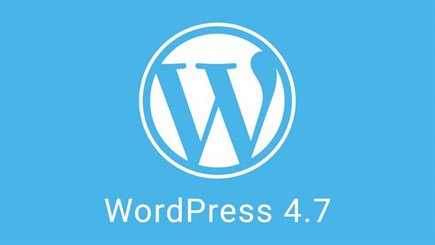 In this blog, I will cover some of the key features of WordPress 4.7.
REST API Content Endpoints
WordPress 4.7 comes with REST API content endpoints for posts, comments, terms, Meta data, users and settings. The endpoints create more flexibility and extensibility than ever before, which allow developers to access and present content in different ways using different user interfaces.
External applications can be easily integrated with WordPress through the REST API content endpoints.
Twenty Seventeen
Twenty Seventeen creates an immersive user experience for your website's images and video headers. This theme focuses on business websites and includes a customizable font page and multiple sections. You can personalize the theme with widgets, navigation, social menus, custom colors and more.
Twenty Seventeen is compatible with many languages and devices, making it an ideal option for a wide range of users.
Customize API
Another important improvement in WordPress 4.7 is adding new features to the WordPress Customize API (customizer), which helps users live-preview their changes.
These new features include:
This is a user experience (UX) addition to customize websites while live-previewing through a visible icon next to the part of the page that you are editing, this addition is very helpful to customize your website faster.
Sometimes you want to add a custom style, so this feature allows you to add your custom CSS straight from the customizer and see the changes instantly in the live-preview without needing to refresh the page.
The dashboard appears in different languages based on user selection, the user can select the preferred language in the profile settings.
Through WordPress 4.7, users can generate thumbnail images for uploading PDFs, this feature will help users find documents quickly through their thumbnails.
Create Pages through Menu
Now you can create the menu before creating the pages. Once you have published your customizations, the pages will automatically be created and ready for you to add the content.
Now you can easily add a video header on your website.