Translation Services Portal and Sitecore Translation Connector
Comparis was looking to optimize its translation workflows from its Sitecore-based global website with over 80 million visits each year. It is one of the most widely used websites in Switzerland. After researching a variety of translation connectors, Comparis selected GPI's SaaS cloud-based Translation Services Connector and Portal for Sitecore. GPI's Translation Services Connector enabled Comparis translation teams to implement a very cost-effective and time-efficient translation workflow each month into three language pairs German into English, French and Italian.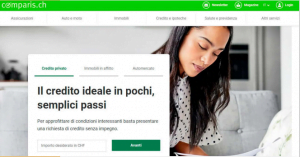 GPI's Translation Services Connector for Sitecore enables users of Sitecore-based websites to launch and manage multi-language websites. The Translation Services Connector streamlines content exports and reimports allowing the initiation of web content translation workflow with a single click. Users have access to an array of reports to track and manage global translation web projects through GPI's Translation Portal.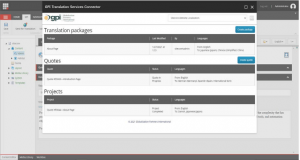 Basic Features Include:
• Enable seamless content translation all within the Sitecore Content Editor and Experience Editor
• Manage any number of language sites with a few clicks
• Manage quotes/projects: Creating, sending and status tracking for all quotes and projects
• Simplifies import/export process for content translation workflow
• 24/7 secure access for global teams to collaborate & track translation projects
• Quotes, proposals and a wide range of project materials available for download
• Automated parsing/validation of XLIFF files
• Export functionality that encompasses client preferences on field selection (references, dates, Boolean)
• Dashboard to view status reports, schedules and project tasks lists
Further customizations for Comparis include:
• Customizations of client-specific workflow
• Customizations and personalizations for the Translation Services Portal UI
• Additional functionality for file handling including submissions, validations and imports
• Customizations of Trados Studio File Types for parsing efficiencies
Results
"Having a single translation collaboration platform has really optimized the content localization process from our Sitecore-based website. GPI's translation services connector and portal have saved us time on content exports and imports as well as other key localization tasks such as file preparation, project assignment and management. We were really satisfied with GPI's quick, friendly and amazing support."