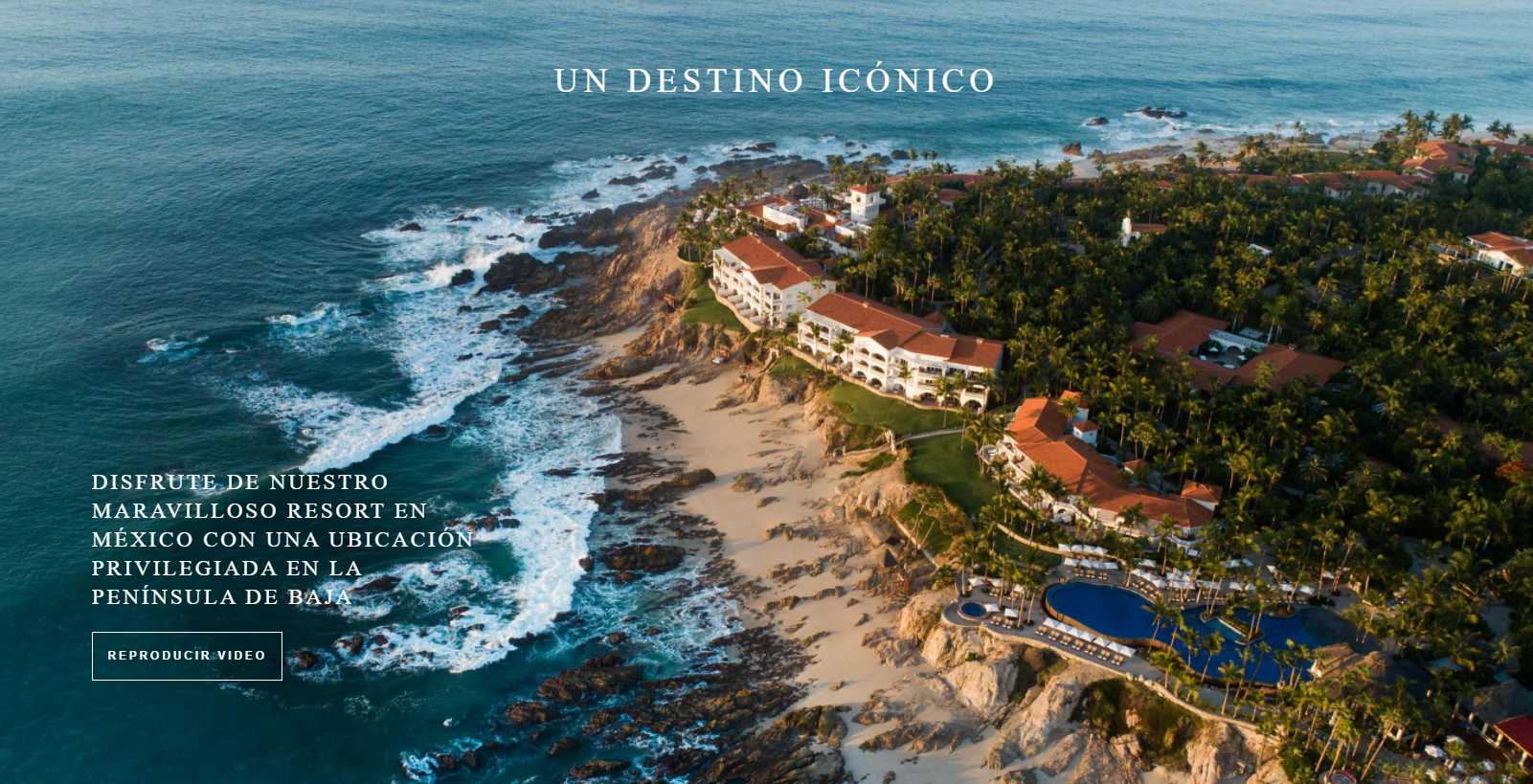 In this case study, we delve into the collaboration between Globalization Partners International (GPI) and One&Only Resorts, exploring how GPI elevated One&Only's global marketing strategy through a comprehensive language and technology approach.
The project encompassed localization services in multiple languages, such as Arabic, French, German, Mexican Spanish, Montenegrin, and Russian.
GPI provided a suite of language and technology services, including translation, copywriting, desktop publishing, SEO localization, social media campaign localization, and website localization. A key tool in this effort was GPI's Translation Services Connector for the Sitecore CMS.
A variety of content types including websites, menus, brochures, and other collateral were localized by native-speaking copywriters and translators as required for One&Only guests' marketing outreach. Annual and seasonal collateral pieces were produced in different languages supporting local and global holidays and events ranging from New Year and summer vacations to Ramadan and Christmas holidays.
One&Only's marketing flagship was localized in order to promote the different One&Only resorts around the world. GPI localized content, SEO keywords, and metadata as well as deployed GPI's Translation Services Connector for Sitecore. The GPI connector streamlined the website translation and updated workflows saving time and money on daily, weekly, and monthly updates to content from their language version sites.
GPI's Translation Services for Hotel, Travel and Tourism Clients May Include:
Translation, Copywriting, and Desktop Publishing
Website Localization
Country-Specific Search Engine Marketing (SEO-SEA-SOCIAL)
Global Award-Winning Translation Services Portal
Software and Mobile Application Localization
Localized Inbound Marketing Content
Global Support and Training Content Localization
Audio/Video and eLearning Localization
Culinary and Menu Translations
GPI's Sitecore Translation Connector:
The GPI Translation Services Connector for Sitecore was deployed by One&Only with special customizations enhancing the rich functionality already available, including:
Enable seamless content translation capabilities, all within the Sitecore CMS Desktop.
Manage any number of language sites with a few clicks.
Easy integration with the Sitecore CMS Desktop.
Manage quotes/projects: submit new quote requests, approve quote(s), and project status.
Simplify import/export process for content translation workflows.
24/7 secure access for your global teams to collaborate & track translation projects via the GPI Translation Portal.
Quotes, proposals, and a wide range of project materials available for download • Dashboard to view status reports, schedules, and project task lists.
About One&Only
At home in the world's most inspiring locations, hand-picked for exceptional beauty and unique cultural charm, One&Only Beach Resorts, Nature Resorts, Urban Resorts, and Private Homes are havens of outstanding style and service that place you in the heart of every fascinating environment. From incredible, authentic cuisine, to unique tailored excursions, and spectacular spaces to simply 'be'; unforgettable moments begin at One&Only.