Translation Workflows With Adobe Tech Comm Suite
Streamlining translation workflows with Adobe Technical  Communication Suite is an updated white paper to a previously released publication based on a series of blogs written by Globalization Partners International (GPI). This version has been abridged and also refreshed with newer features found in Adobe's latest release of Technical Communication Suite (TCS 4.0), which includes FrameMaker 11 and RoboHelp 10.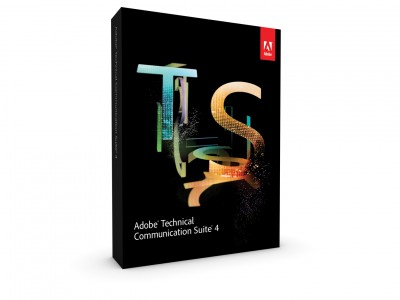 The following new features have a significant impact on finalizing document, Help or tablet publications in multilingual projects:
Published output from RoboHelp or FrameMaker via Tech Comm Suite has been expanded to multiscreen HTML5, allowing a single action to create content for multiple Help, tablet, mobile and desktop devices.
Style catalogs have been expanded to include Object Styles, which can globally change properties, appearance and positioning of both "named" anchored frames and graphic objects.
DITA/XML editing has 3 distinct author/edit views: (a) traditional page preview, WYSIWYG view (b) new Author View which eliminates page breaks and makes formatting generic and (c) XML Code View which displays actual XML code; Intelliprompt displays legal elements or attributes during editing.
Expanded rich graphics control; users may swiftly generate a hyperlinked table of parts, views or animations extracted from imported 3D graphics. Users may also create "hot spots" over zones of graphics or illustrations which are hyperlinked to related text.
Adobe Tech Comm Suite includes expanded CMS support in FrameMaker and SharePoint support in RoboHelp.
Being based on earlier blogs, this white paper does not focus exclusively on new product functionality. However, we have inserted relevant new features where appropriate. Note that two of the original RoboHelp articles have been merged into one, so the original four articles have changed to three.
How Standard (Unstructured) FrameMaker Helps Translation
Several Ways that

Structured

FrameMaker 11 helps Translation
How RoboHelp 10 benefits Translation
Adobe Technical Communication Suite 4
Adobe Technical Communication Suite 4 came with a lot of new features but the most relevant are related to HTML5. RoboHelp 10 and Adobe Captivate 6 both provide the option of HTML5 output. RoboHelp offers a really good multiscreen HTML5 publishing solution to deliver help and policy content to website, mobile, desktop and print platforms.
Another remarkable feature with RoboHelp 10, users can work in multi-author, multi-reviewer environments using collaboration and review features and native integration with Microsoft SharePoint for faster time-to-market.
GPI's Multilingual Desktop Publishing Services
Globalization Partners International, a premiere translation agency provides many document translation services and website translation services which help companies with their multilingual desktop publishing need including FrameMaker Document Translation and XML/DITA Training, Consulting.