How to create eBook Fixed Layout with Adobe InDesign CC 2014
One of the most powerful tools to create eBooks is Adobe InDesign. Historically the ability to create eBooks with a fixed layout format was a challenge. Creating an eBook in this special format was complicated with previous versions of InDesign because it required special plug-ins and extra work outside of InDesign. Now with the new release of CC 2014, no more extra plug-ins or work!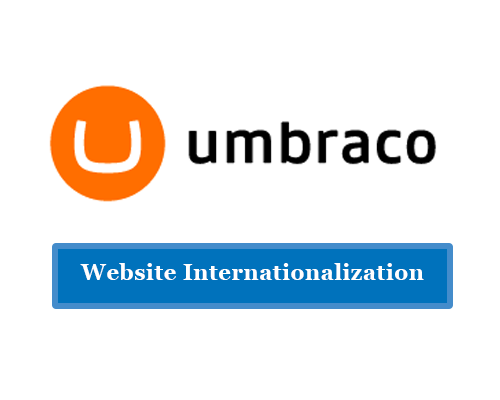 Fixed Layout ePUB Format
Unlike standard EPUB, when you create an EPUB Fixed Layout, your pages come out looking just the way you have designed them. This format is suited for creating eBooks with complex designs and big books with lots of heavy images. Some of the more common uses for fixed-layout are:  children's picture books, cook books, restaurant and travel guides, company reports and books with learning material.
Working on Fixed Layout Files
The advantage of InDesign's fixed format EPUB is that there is very little you need to do from your regular workflow to prepare a document to print. Fixed layout EPUB gives you more interactive and dynamic layout for your documents.
Some things to keep in mind about creating FXL EPUB in InDesign:
Live text (text which is not rasterized) is searchable and selectable.
Scaling on text is not supported.
You are limited to using True Type or Open Type fonts.
You can include video, audio, and Edge animate content (files with .oam extension).
Cross-references and indexes don't export at all in FXL EPUB.
Exporting to EPUB Fixed Layout Format
Once your document is ready, you can choose Export from InDesign's File menu and select EPUB (Fixed Layout) for the Format. Once you clicked Save, you will get the panel for setting up the Fixed Layout Export Options. It is really not as different as exporting to Reflowable EPUB:
In this case you only have the option to use EPUB version 3.0.
It is better to work with 150 or 300 dpi for the images. People that choose this kind of eBook expect to see high quality images.
Be sure to fill in all of the information in the Metadata panel. Optionally, you can use the File Information panel in InDesign (File > File Info…) to add the metadata to your document. But in the ePUB panel, you have all you need for an EPUB file.
The EPUB3 fixed layout format also supports live text, audio, video, and other interactive elements.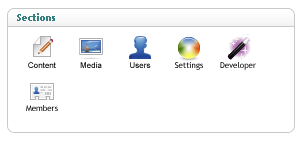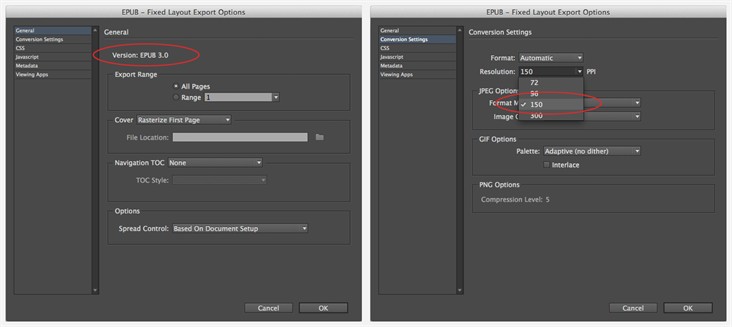 Conclusion
This new update for exporting Fixed Layout EPUB files is really a major advance with InDesign 2014 and shows that Adobe understands where the eBook market is going. This feature makes the work of the designer easier and simplifies the process of translating this type of files.