News: Magento Acquires BlueFoot CMS Technology
At the end of 2016, Magento announced they have acquired the technology behind the BlueFoot CMS and page builder module. This technology will now be a core part of the Magento platform. This integration will empower Magento merchants to bring additional creativity and control into the digital experiences of their customers by offering a powerful set of tools to create and manage content and the site layouts of their Magento store.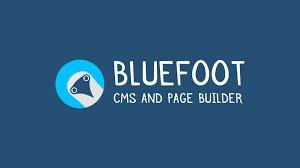 New capabilities that will be integrated to Magento:
Drag and Drop Functionality
Headers, images, products, maps and much more can easily be added to content using the handy drag and drop functionality.
Easy Product Content Integration
Drag in products or groups of products into your standard content to help merchandise your pages.
Search Engine Friendly
Title tags, alt tags, Meta data and XML sitemap integration to ensure that your content created in BlueFoot is SEO friendly.
Simple Third Party Content Integration
YouTube videos, Google Maps, Vimeo videos and more are all integrated making it easy to add rich content to pages, categories and posts.
Static Block Integration
BlueFoot enables seamless integration of static blocks into your content ensuring that areas of the site, such as categories, can be turned into any design you like.
Magento will be providing more details on the integration road map in Q1 2017. To learn more, please see: MAGENTO ACQUIRES TECHNOLOGY BEHIND BLUEFOOT CMS & PAGE BUILDER.