Adobe Creative Cloud Libraries
Adobe Creative Cloud Libraries are available in Adobe Photoshop CC, Illustrator CC, InDesign CC, Premiere Pro CC, After Effects CC, Dreamweaver CC, Animate CC, XD CC, Dimension CC and Creative Cloud Assets. Many users overlook Libraries, but they should be utilized as a way to share creative assets across your Adobe desktop and mobile applications.
Adobe Creative Cloud Libraries let you arrange your personal projects or company brands in one place, so they are available anywhere. It is a good and simple way to organize images, text styles, colors and other elements created in various Creative Cloud desktop and mobile applications. Then, you can recycle and modify these assets across projects, devices, other Creative Cloud applications and different teams.
Add to the Libraries
Creative Cloud Libraries let you capture design assets from multiple apps but it is not limited to desktop applications. You can also use Creative Cloud mobile applications or download assets from Adobe Stock. You easily drag and drop things into your Libraries panel in the application that you are using.
Collaborate
If you work with people that are in different places, this will help make that easier. When adding collaborators to a Library, you can choose whether you want to give them edit-level permissions (edit, move, rename and delete content) or view-level permissions (only view the content).
Share Link
Anyone who has the URL of a Library can follow it. Whenever you update the content of the Library, followers automatically get the updates across all supported Creative Cloud apps.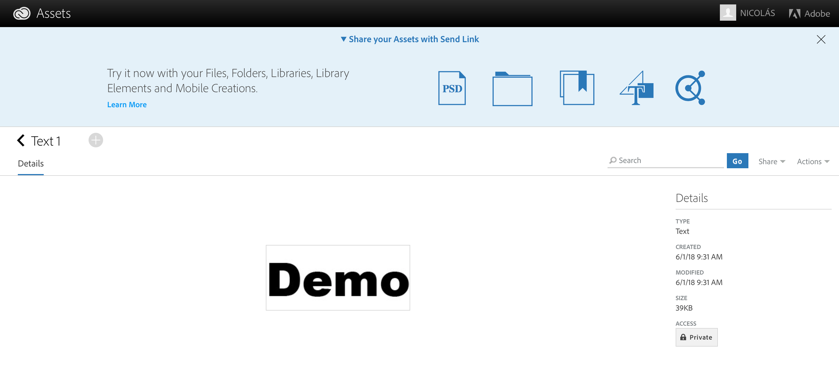 Adobe Stock and Typekit
If you frequently use Adobe Stock, you can add a watermarked preview of a stock image to any of your Libraries directly using the Adobe Stock website. Then when you're satisfied that the stock image is the right one for your project, you can choose to license the stock image directly from within the Libraries panel.
Typekit fonts can be synced and, in some cases, purchased directly from the Character Styles section of the Creative Cloud Libraries panel.
Conclusion
I encourage you to start exploring Adobe Creative Cloud Libraries, as it is a really great feature. Adobe is always adding new options to Libraries, for example, Illustrator now supports text, so you can store and access the passages you use most, like taglines and brand marketing descriptions. You can also share text between Illustrator and Adobe InDesign Creative Cloud Libraries.
GPI's Multilingual Desktop Publishing Services
Globalization Partners International provides many services for document translation and website translation that involve multilingual desktop publishing services. You may find some of our previous blogs on desktop publishing useful:
Please feel free to contact GPI at info@globalizationpartners.com with any questions about our language and technology services. Also let us know if you have any interesting blog topics you would like us to cover in our future blogs. You may request a complimentary Translation Quote for your projects as well.